As a value shopper, I perked up my ears at economist David Shreve's message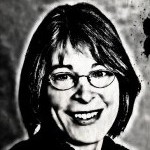 that we should choose new development projects because we want what they will bring to the town, not because we mistakenly think they will bring in additional revenue.
Shreve, president of Advocates for a Sustainable Albemarle Population and a former professor of economic policy at the University of Virginia, spoke at the library last week in a lecture sponsored by the community advocacy group Chapel Hill Alliance for a Livable Town (CHALT). He lives in the Albemarle County town in Virginia of Charlottesville, a college town about the same size as Chapel Hill that shares many similarities to us. As a member of Albemarle County's Economic Development Authority, he pays close attention to development issues and has been involved in a major study of the costs of growth.
The study revealed that the only types of land use that bring in more tax revenue than a municipality spends in services are office/retail, light industrial and agriculture, and that assumes that those uses do not increase population. Often businesses relocating to a new town will bring their own people to fill the higher-paying jobs and sometimes have to recruit from surrounding towns to fill their lower-paying positions.
When it comes to residential development, the high-rise, high-rent apartment buildings that Dwight Bassett and Chamber of Commerce representatives believe to be revenue positive actually cost almost twice as much in services for every dollar brought in from property taxes.
The Charlottesville study calculated a break-even point of what a home would have to cost in order to generate enough tax revenue to pay for the services it needs: $668,671. Shreve said Chapel Hill's break-even point likely would be similar.
Shreve's numbers show what the technical team hired during the Glen Lennox approval process already presented to Town Council, and what economists, urban planners and the Wake County manager all know to be true: We can't grow ourselves out of debt.
Every town has an optimal population, and Shreve encouraged Chapel Hill leaders to figure out what that number is and build that optimal size into the town's planning process.
Because Charlottesville is surrounded by mountains, it has had to plan its growth thoughtfully. It doesn't have the luxury of sending its citizens to the next town over to shop or shoving its low-wage workers out to commute from another county to find housing. It pays attention to what each development costs in terms of tax dollars and natural resources. All cities depend on places that aren't cities to get their clean water, clean air and food. Shreve advocated for placing the economy in the natural world, not the other way around.
When it comes to new development, our elected officials need to remember that we are the customers. It's up to developers to offer us products that meet our needs. Otherwise, we're not buying.
To view the presentation, go to: https://vimeo.com/album/3375157/sort:preset/format:detail.
– Nancy Oates