I give Roger Stancil a lot of credit for holding "listening sessions." Over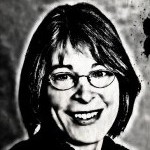 the past few months, Stancil, along with town ombudsman Jim Huegerich and Rae Buckley, the town's organizational effectiveness coordinator, has been meeting with various special-interest groups to learn what the community thinks is going well with town operations and what could be improved. As town manager, Stancil is ultimately responsible for whether town staff delivers.
It must have been difficult for Stancil to hear, as was the case in the session I attended, of breakdowns between the capable staff's talents and the delivery of final products. To his credit, not once in the 90-minute meeting did Stancil make excuses or berate any of us for sharing our concerns.
That's certainly more impulse control than at least one council member has demonstrated. At the April 20 Town Council meeting, a community member asked that a concept plan for retirement apartments be rescheduled because the town erred by publicizing the wrong address, making it appear that the discussion was about Carol Woods, and neighboring property owners weren't notified. Maria Palmer railed against the unsuspecting community member for more than 4 minutes, sometimes jabbing the air for emphasis. (Watch the video on the town website. The community member begins speaking at the 3:46 minute mark. Palmer lights in about 12 minutes later.)
But back to Stancil and his staff. Let me reiterate that all of us who came to the April 24 meeting at the library lauded town staff for their competency to do their jobs well and engage courteously with the community. Everyone from front-line workers of garbage collectors and emergency responders to those relegated to offices seemed to take their work seriously and treat the public with respect. The disconnect our group focused on was staff not providing council with the information the elected officials need to make decisions that stand the stress-test of time.
Countless times Matt Czajkowski, in particular, asked for data on a project, but when the issue came back to council for a vote, staff didn't have the information. Mark Kleinschmidt should have postponed voting until staff provided the information. I don't recall that he ever did. Instead, council members would vote without the information they needed to make a well-thought-out decision. In business parlance, that's known as "Garbage in, garbage out."
Over the past eight years, Stancil has made some excellent hires and promoted talent that had languished unnoticed in middle-management. He has put a framework in place for excellence. But somewhere along the line, staff have been derailed from delivering the data and analyses council needs. Whether that's due to spending time on less important administrative tasks, or from a directive that all staff work has to dovetail with a pre-conceived outcome, that's for Stancil to figure out. We're glad he's listening.
– Nancy Oates