No one wants their legacy to be trash, Maria Palmer told her colleagues at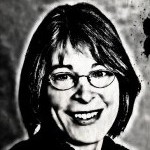 the April 8 Town Council meeting. Yet the time, effort and budget commitment for upgrading the solid waste convenience centers in Orange County and mandated curbside recycling lead voters to think otherwise.
At the Assembly of Governments meeting on March 26, then at the Town Council meeting two weeks later, our elected officials talked trash, or at least how much to pay for county-wide recycling pickup and renovations to convenience centers where many folks deposit their recyclables and trash. After eight months, the solid waste workgroup decided to levy a single, flat fee for convenience centers and curbside recycling everywhere in the county. No one discussed whether the upgrades were efficient, cost-effective or necessary. And in my mind, the plans strike out on all three counts.
The county estimates $8 million a year for county-wide curbside recycling pickup and top-of-the-line upgrades to one convenience center. Most of the money — $6.2 million — would come from the new fees each homeowner would pay, with the remaining $1.8 million coming from property tax revenue. Multifamily housing, including low-income residents of trailer parks and apartment complexes, would be hit especially hard as their fees double from $51 per unit to $103.
The plans include spending $2 million to $3 million to gentrify the Eubanks Road convenience center when officials could repave it, add compactors and expand its operating hours for a fraction of the cost, maybe $300,000 to $500,000 tops. Simpler centers are less expensive to operate and would make it possible to eliminate the subsidy from property taxes. That $1.8 million could be redirected to schools or other pressing priorities.
Service flexibility remains an issue. For townies and suburban neighborhoods in the ETJ, curbside pickup sounds like a convenience worth the price. But consider homes in the county that may be off the road down a three-quarter-mile long gravel drive, requiring 3 miles on foot every trash day to drag those big blue roll carts out to the street and back. It would be much easier to toss the recyclables in the trunk of the car and drive 5 miles or so to the nearest convenience center. County homeowners have been asking for an opt-out provision in the curbside program for years, but the commissioners haven't listened.
Spending taxpayer dollars on upscale convenience centers and valet recycling service is completely out of whack when we look at the long list of school repairs, some of which have been put off for years
Please let county commissioners know you believe their priorities need to be reshuffled. Send an email to the commissioners, http://www.orangecountync.gov/contact.asp, or stop by the commissioners' meeting at 7 p.m. on Tuesday, April 21, at the Southern Human Services Center, behind the Seymour Center off Homestead Road.
– Nancy Oates