Apparently, I've become one of "them."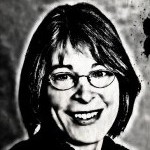 At the reception the town hosted thanking Matt Czajkowski for more than seven years of public service before his final council meeting, Michael Parker caught up to George Cianciolo, who was heading into council chambers, and asked, "Who picked up the tab for all of this? The town? Or them?"
Scanning the crowd, I saw council members and citizens grateful for Czajkowski's leadership. Presumably, Parker's "them" referred to the latter, a cohort of which I'm an unabashed member.
You might be asking yourself, "Who's Michael Parker, and why should I care what he thinks?" Those who know Parker, and some who don't, expect him to run for a seat on council in the fall. I'm sure during his campaign he will try to present himself to the public as someone different from the wag who made that divisive remark. But that comment has colored my perception of him indelibly
Town politics is more polarized than I've ever experienced in the nearly 20 years I've lived in Chapel Hill. We're reverting to the days when council votes were unanimous. Council meetings were short back then, rarely going beyond a couple hours, because everyone on council thought alike and perhaps had made up their minds on how to vote as soon as they read through the agenda.
When Matt Czajkowski joined council, he asked questions to determine exactly what was in the best interest of his constituents. He knew about finances, negotiations and business, and what questions to ask to get the data on which to base decisions. He was a strategic thinker who examined possible unintended consequences.
Developers got nervous. They brought slick, marketing-based presentations with them when they applied for rezonings and special use permits. They packed council chambers with an intimidating array of lawyers and investors and local consultants to sway council members. They contributed heavily to some council members' re-election campaigns. They tried all sorts of tricks: hiring the law firm where a council member's husband worked so as to force her to recuse herself from votes; subdividing land on major developments to make it impossible for adjacent property owners to file a protest petition.
Some council members began to take differences of opinions personally. They spoke disrespectfully to colleagues they disagreed with, and some closed their minds to ideas and concerns voiced by colleagues they deemed as belonging in the "them" camp.
One of the points the mayor made in his proclamation of gratitude for Czajkowski referenced Czajkowski questioning conventional wisdom, "And what could be more Chapel Hillian than that?" the mayor said.
We need council members who can talk with and listen to their colleagues and constituents. We don't need someone who shows such disrespect for residents who question conventional thought as they advocate for the best interests of the community.
– Nancy Oates