Matt Czajkowski's last council meeting will be Monday night, March 23. The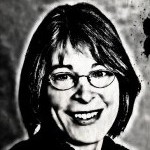 Town Council will host a goodbye party for him at Town Hall a half-hour before the meeting begins, and you are invited. The party starts at 6:30 in the ante-chamber outside the auditorium where council meets. At 7 p.m., Mayor Mark Kleinschmidt will read a proclamation of appreciation for Czajkowski's nearly eight years of service on council.
Eight years – that's a lot of PowerPoint presentations and reams of reports in the innocuously named "blue folder" at each council member's place at every meeting. Eight years encompasses hour upon hour of listening to citizen comments, not to mention the thousands of emails from concerned constituents who did not speak at council meetings. And then there's the commitment of being a liaison for various committees and numerous public appearances for ground-breakings and parades.
Czajkowski brought to bear on our small-town problems his Harvard MBA, his corporate CFO experience and his ability to see past the immediate decision and shed light on unintended consequences. While some council members naively accepted developers' proposals at face value ("We can't possibly afford to contribute to affordable housing," council heard over and over from men in expensive suits being paid hundreds of dollars an hour), Czajkowski went snout-to-snout with the big dogs. And while he was often the lone voice calling in the wilderness, he gave hope to his constituents, many of whom could see where the trajectory of decisions the majority bloc on council was taking us.
Unaffiliated with any political party, Czajkowski was unique in that he drew supporters from across the spectrum, from developers and financiers to rabble-rousers and flaming liberals. He listened to us all, weighed what we had to say, and asked questions to dig for the hard data.
We would not have been able to afford Czajkowski if we had hired him as a consultant. How lucky we are that he generously gave his time to try to make Chapel Hill a more livable town. Now he and his wife, Jill, are off to Rwanda to make a difference in the lives of communities in that impoverished country.
Please take a few minutes to stop by on Monday evening to thank Czajkowski for all he has done for the town.
***
Here's another invitation: Check out a new website that shows via charts and graphics what to expect from the Obey Creek development proposal. Visit: whatsupwithobeycreek.com. The next opportunity for public comment on Obey Creek is at a special Town Council meeting on Wednesday, March 25, at 7 p.m. in Town Hall.
– Nancy Oates