With the UNC men's basketball playing the Sweet 16 game of the NCAA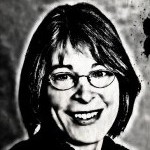 tournament at the same time as the Assembly of Governments meeting on March 26, ours may not have been the only household fighting over who would get the TV. If you were disappointed in the outcome of the game, boost your spirits by watching the last 12 minutes of the AOG meeting to see a true winning performance by council member Jim Ward.
The last topic taken up by officials from county and towns was an update on Ephesus-Fordham. County commissioners have taken a wait-and-see position on whether to let Chapel Hill keep some of the county's portion of the tax revenue expected from new development in E-F.
Mayor Mark Kleinschmidt spoke first, and he seemed to be in full campaign mode, giving a chipper oration on two buildings proposed for E-F that are "100% retail" (a drugstore renovation and a small restaurant to replace one that has been razed). When he'd finished his infomercial, Commissioner Renee Price asked for Chapel Hill's definition of affordable housing.
Instead of answering "60-80% or 80-120% of AMI," the mayor launched into a campaign speech that referred to criticism from those who believe council could do better in E-F as "death panel arguments."
Price tried to tell the mayor she just wanted the income level, but Kleinschmidt cut her off and started his speech all over again. When finally the mayor had spent himself, Lee Storrow, leaned over and whispered something to Price, presumably the numbers she had asked for.
Ward, however, "bristled," he said at Kleinschmidt's "advertisement of what a good job we're doing" when council actually "gave away the bank" by giving developers a huge density bonus without pressing for affordable housing in return. Ward, along with Ed Harrison and Matt Czajkowski, voted against E-F's form-based code mainly because it had no affordable housing.
The campaign season has started early, with Storrow and Donna Bell already announcing they will run for re-election this year, and Maria Palmer declaring she will run again in 2017. That means we'll hear many attempts by incumbents to rewrite history. Some council members talk a good game of wanting affordable housing and commercial development (to ease the residential property tax burden), but the projects they've approved have been apartments with no firm commitment to affordable housing. The few commercial projects approved will add low-wage jobs that will increase our need for affordable housing all the more.
Ward has made no official announcement of a re-election campaign, but clearly voters need him to speak up like this routinely to add a dose of reality to the hype.
Several days later, Palmer emailed commissioners her own rambling commercial that contained several misstatements. But then, her attention during the meeting may have been diverted by social media updates on the basketball game. When commissioners chair Earl McKee asked whether anyone else had any questions before the meeting ended, Palmer blurted out, "I'm so sad that Chapel Hill lost."
To see for yourself, go to http://www.co.orange.nc.us/occlerks/granicus.asp and click on the last agenda item.
– Nancy Oates