On a recent Friday, Mayor Mark Kleinschmidt tweeted that UNC was poised to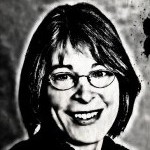 make a Big Announcement about Northside, leaving us on tenterhooks all weekend. On Monday, the mayor and UNC Chancellor Carol Folt, along with some neighborhood and nonprofit dignitaries, took the stage and said UNC would lend $3 million interest-free for 10 years to "save" Northside, as newspaper accounts touted it. And the town plans to chip in $200,000 initially from its affordable housing fund. (Future allocations will be reviewed annually by Town Council.)
Essentially, the public relations fallout from Folt's decision not to defend UNC's Center for Poverty, Work and Opportunity against the Board of Governors shuttering it and another social justice center and an environmental center may have nudged the chancellor to publicly commit some big money to fend off slumlords in Northside.
Admittedly, Folt's job would have been on the line had she challenged the BOG's claim that it had the authority to close the centers, so who can blame her? We all know how hard it is for people over 50 to find jobs. Just ask UNC System President Tom Ross. So Folt redirected media attention by committing financial resources to help move forward a plan that Northside neighbors have been working on for three years.
In recent years, predatory investors have bought up properties in Northside from longtime residents ready to cash out or who have died and their heirs have no use for the property. Because town staff do not enforce the ordinance that no more than four unrelated people can share a residential unit, unscrupulous landlords have rented out houses to large groups of students and raked in cash without always maintaining the property to livable standards. Their tenants are kids who put up with the indignities, knowing the housing is only temporary.
At this point, more than half the homes in the historically black working-class community are investor-owned.
Three years ago, the Jackson Center, a community center in Northside, organized a Compass Group to figure out how to reverse the trend. One tool was to ask Self-Help, a nonprofit lender, to establish a land bank by buying properties at the lowest price possible and redistributing them at cost to developers of affordable housing. For instance, Self-Help set up a land bank in partnership with Duke University and found a landlord in Walltown, a low-income neighborhood near Duke, who was willing to sell 30 properties at $5,000 each, which the land bank resold to an affordable housing developer.
The success of the land bank hinges on property owners selling to the land bank at an affordable price, even if investors offer more. And it would restore my faith in humanity if that were to happen. At the same time, the concept makes me uneasy. For most of us, our home is our biggest asset. Is it fair to ask people of modest means to forgo market-rate profits in an attempt to fend off slumlords and developments like the 10-story student apartment building proposed for the lot where Breadman's is now?
No word on whether any contract has been signed. UNC referred me to Self-Help, who referred me to the Jackson Center, who, I learned from an interview by a colleague, is referring questions back to Self-Help.
– Nancy Oates