Get ready for a tax hike, a one-two punch of county and town both wanting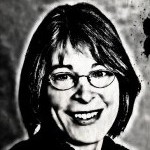 more from taxpayers.
Talk of money hung heavy in the air last week, with the county commissioners continuing discussion (kudos to board chair Earl McKee for dissuading his colleagues from rubberstamping approval) of a $125 million bond in 2016, and Town Council holding a work session last Monday in which town staff bandied about the possibility of a $40 million bond in the November 2015 election, plus another $50 million financed in TIF-style installments.
Elected officials for both county and town have the authority to raise taxes without putting a bond referendum on the ballot for voters to approve or vote down. But politicians prefer to raise taxes through a bond because it puts the onus for an unpopular decision (paying higher taxes) on the voters, not the elected officials. When a bond referendum passes, politicians have the excuse that the tax hike came about because voters demanded it.
Instead, elected officials tend to exercise their spending authority on projects that they know voters wouldn't necessarily spring for. Commissioners spent more than $1 million renovating a lovely meeting room for themselves and others, mainly adults with cars. But wouldn't it be nice if schoolchildren could wake up every day knowing that they had a similarly beautiful spot in which to learn? Or at least one with adequate heating and without mold.
Town Council members also approved a pricey renovation of its space that included a secret emergency exit, exclusively for council members' use, and a bullet-proof dais. And look at the exquisite town manager's suite — oh, right, we can't because it requires cardkey access. But it must be nice because its budget was three times that of the equivalent space for the permitting center open to the public on the ground floor.
Those expenditures likely would not have met with voter approval. So, being politically savvy, our commissioners position their bond as money for schools, and council members make theirs for new greenways, sidewalks and unspecified stormwater improvements, all of which appeal to voters.
Council members seem to have no compunction against asking taxpayers to pay more for what we value, but they won't ask developers to contribute.
We have a noisy group of "Not in My Checkbook" businessmen who want residential property taxpayers to subsidize their development projects as a hedge against their risk, most recently The Edge and Village Plaza Apartments, which produced no affordable housing or energy efficiency or stormwater mitigation that would reduce flooding in modest neighborhoods nearby.
Those businessmen are big contributors to the election campaigns of many of our council members and at least one commissioner.
We need elected officials willing to make decisions about what's best for the community, even the community members who don't contribute to election campaigns.
– Nancy Oates