Growth has proved a hot topic in the discussions in the local blogsphere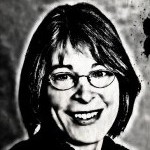 recently. Participants have divided into two camps. One side believes that all growth is good and that new development of any kind will make money for the town and thus lower residential property taxes. The other side believes only nonresidential property is revenue positive and pays close attention to what the community gets in return when our tax dollars are used to subsidize developers.
Communication between the two sides appears to have ground to a halt, reduced to name-calling and arguments with no more depth than "Are not!" "Are too!"
Council has made a spate of decisions recently about development projects that directly impact the lives of those of us who live here or want to live here. Council members, repeating what they hear from the town manager and economic development officer, say that if enough buildings are built, the town will make money and pass that cash on to residents in the form of lower property taxes. But as the Wake County commissioners' chair said, in facing the prospect of a property tax increase, "We can't grow our way out of this."
That jibes with my experience. The town has grown substantially in the nearly 20 years I have lived here, yet every year I pay more in taxes. Even in years when the town's tax rate decreases, my tax bill goes up.
At Lee Storrow's "listening session" Saturday afternoon, a woman told of trying to find an affordable place to live. "It costs a lot to live here," she said.
I hope those words ring in Storrow's head the next time a developer proposes a project that has no affordable housing. I hope those words touched him enough that he will lead his colleagues on council to rework the Ephesus-Fordham form-based code to include affordable housing. And while he's at it, correct the code to meet town ordinance standards for stormwater so the affordable homes in the neighborhoods around Ephesus-Fordham don't suffer even worse flooding.
The town manager, his staff, and council members who don't have time to digest before every meeting 900 pages of jargon-rich text meant to obfuscate, adhere to a neoliberal theory of economics that postulates if you want the economy to grow, you need less government involvement and a climate friendly to big business, and you have to accept a widening gap between the rich and the rest of us.
But many of us who advocate for the community believe that's not true, that there is a way to grow without sacrificing quality of life, without pushing out young people, modestly paid people and people of color. Council members and town staff need to bargain hard with developers to make sure the community gets something of value for the price taxpayers are paying, and to listen to folks other than those making money from the deals.
– Nancy Oates