Art Pope tried to buy his way into the university and failed. So Pope, the Dick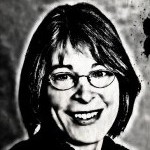 Cheney of the McCrory administration, took another tack: He pressed the N.C. General Assembly, which has appointed several Republican cronies to the UNC System Board of Governors, to push out the system president, a man revered for his integrity, wisdom and even-handedness and a Democrat, to make room for Pope to replace him with a puppet who will do Pope's bidding.
Do I know any of this for a fact? Of course not. But by this time next year, I feel confident I'll be able to say I called it.
When I heard the news Friday that President Ross had been given a year to clean out his desk and move on, I felt as though darkness had won. When what's best for the political elite trumps what's best for the common good, all seems lost.
I fear we're heading down that path in the development decisions town leaders are making. Residents I talk with resent Town Council and town manager decisions that build housing to attract only wealthy tenants in town temporarily while middle class and working class residents are squeezed out. Residential development costs taxpayers; residential property taxes go up, so even residents who have no mortgage face ever-increasing property taxes.
Town manager Roger Stancil and town economic development officer Dwight Bassett seem to believe growth can continue ad infinitum, that there is no inflection point at which growth switches from being beneficial to becoming detrimental. Such a point exists, but a majority of council members act as though it doesn't. They ignore the bottom 99 percent on the wealth continuum in favor of the top 1 percent who will benefit from rampant growth.
Who benefits from the private equity deals of Village Plaza Apartments, Timber Hollow and Obey Creek? The investors who put up the money initially, flip the deal and scurry away with their profits, leaving ordinary residents to subsidize those investors through increased property taxes to pay for infrastructure, energy-efficiency rebates, services and increased debt service.
Tom Ross, as president, made some decisions that displeased the Board of Governors, such as restructuring Elizabeth City State University, which has a predominantly non-white student body, to enable it to remain open though the BOG wanted it closed. Ross led with wisdom and heart, doing what was best for society as a whole. Perhaps that cost him his job. But he leaves with the respect of the majority of the people of North Carolina.
Will a majority of council members have the courage to do what's right for their constituents, even if it means they fall out of favor with the developers who give so generously to their campaigns?
– Nancy Oates