After my children left home, my husband and I thought of downsizing to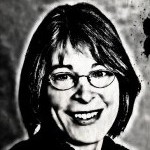 Hillsborough, where taxes are a little bit lower. But the historic homes were too big, the small homes in a gentrifying section of town needed too much work, and the new homes in the subdivisions north of town left us uninspired.
Knowing that the most successful moves are to someplace not from someplace, we stayed put.
As I sat in traffic last week, first on U.S. 70 into Hillsborough, then on Churton Street, gratitude for our decision almost overrode the frustration of wasting so much time idling my engine as traffic barely moved through light cycle after light cycle. Hillsborough has grown steadily in the past decade, and town leaders apparently didn't give serious thought to how all those extra cars and trucks on roads that can't be widened would impinge on residents' quality of life.
Those of us sensitive to unintended consequences and willing to learn from the mistakes of other towns seem to find one another. Many of us recently organized ourselves into a formal group to share what we've observed and learned. We call ourselves Chapel Hill Alliance for a Livable Town, or CHALT (admittedly, we don't have a branding expert among our number), and we held our first educational event on Sunday afternoon at the library.
The response overwhelmed us. We ran out of parking spaces, surveys and Rice Krispies Treats. We had exhibits on five main areas that affect the quality of life of our town: traffic and transit, affordable housing, the environment (including stormwater management), a fiscal analysis of new development projects, and town planning and design. People filled out surveys rating which commercial and residential projects contributed the most to the town and weighed in on what budget items they would reduce spending on. We had forms for people to register to vote, but everyone who stopped by was already a registered voter.
The exhibits sparked many interesting conversations. People could see how each area impacted all the others. When the town adds something in one area, what does it cost the other areas in terms of increased risk of flooding, for instance, or higher property taxes or longer waits for a bus? If the town spends more on servicing new developments, what cuts will it make in the budget, or where will it generate more revenue? What can council members do to shape new developments to ensure that the people who live here benefit and that a development's impact is worth the cost to taxpayers?
CHALT's next event will be held 3-5 p.m. on Feb. 19, at the library in Room A. CHALT will host a talk by an affordable housing expert on March 18, 5-7 p.m., at the library. All CHALT programs are free and open to the public.
Learn more at CHALT.org, where you also can sign up to receive a free subscription to our newsletter, emailed direct to your computer.
– Nancy Oates