On Thursday, town manager Roger Stancil stamped his approval to Village Plaza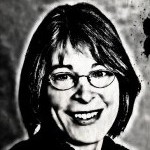 Apartments, thus setting in motion what one wag refers to as "Roj Mahal."
Historically, Town Council has had the authority to approve or deny development. But with form-based code rezoning in the Ephesus-Fordham area, Stancil has the final say of what goes up.
Council members who voted for the form-based code Stancil recommended perhaps are beginning to see how poorly it serves the town's interest, and they may rue that they did not insist on incentives in line with town residents' values when they had the chance. Density bonuses could have been used to encourage affordable housing and energy efficiency. Instead, Stancil has put forth that council approve paying rebates to developers who build to energy-efficiency standards.
The financials for Ephesus-Fordham seem to be falling short, too. The town borrowed $10 million through a Synthetic Tax Increment Financing deal, putting up Town Hall as collateral. The $10 million would be spent on renovations to Town Hall and infrastructure to mitigate the extra traffic and stormwater runoff that development in Ephesus-Fordham would bring. The money was to be repaid through the additional property tax revenue that would come in from the increased value of property in Ephesus-Fordham.
But a couple days before Stancil approved Village Plaza Apartments, council was informed that the assessed value of the project originally expected to be $54 million had dropped to $45 million. So, the expected tax revenue to repay the loan plummets by nearly 20 percent in this initial project, and we still have to pay out rebates if the developer follows energy-efficiency standards. And we won't get any affordable housing out of the deal.
Town Council, in approving the Ephesus-Fordham rezoning, had hoped to get more office/retail space that would be revenue positive for the town (cost less in services than comes in through property tax). But what it's getting in Ephesus-Fordham and several other places in town is only revenue-negative residential construction.
Village Plaza Apartments: 95 percent residential. The Graduate: 100 percent residential. A proposal for Central West: 100 percent residential. The Edge: at least 75 percent residential. Carolina Square, which council thought would be half office/retail and half residential: 62 percent residential after Stancil approved an increase in residential and the developer took advantage of a loophole in the town's Land Use Management Ordinance that allows building less than approved, in this case, less office/retail.
Council members need to get as incensed about this as their constituents are. Council has the authority to re-craft form-based code to make it work for the town before developers apply to build other projects. And council members need to look over Stancil's shoulder to make sure he does not undercut their intentions.
– Nancy Oates