My family won't let me forget the time I passed up a chance to go to the movies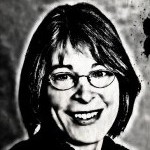 so I could observe a Planning Commission meeting instead. Truth be told, the board meeting held greater promise of drama. But I got the message, and one of my New Year's resolutions is to not put town business before family.
But somebody apparently has to keep close watch on our elected officials and town staff.
It never ceases to amaze me when I watch Town Council meetings how so many curious minds can coast through discussions without asking key questions. To a one, our Town Council members are smart, well-educated and professionally accomplished. Yet far too often those on the dais take what's presented to them at face value, and when some council members do ask probing questions, their colleagues tend to respond dismissively, sometimes rudely so.
We need all of our council members to hold to the fire the toes of developers and town staff in particular to gather all of the information council needs to ensure that the decisions council makes are in the best interest of the people who live here.
How do the ramifications of one decision affect other decisions? All new development increases traffic, so what can be done, how much will it cost, and how will neighborhoods be affected by new routes drivers create to avoid an expected traffic snarl? Are we choking off access to the town by overdeveloping every entrance (think Obey Creek, Glen Lennox, Ephesus-Fordham and The Edge)? What impact will making room for chain stores and raising rents have on local retailers? Can our existing stormwater system handle the extra runoff? Where will the throngs flocking to our "destination" venues park? How will all of this growth affect housing prices, school overcrowding and taxes?
Town staff, too, need someone nipping at their heels. Too many times we've seen Town Council members give a directive to staff or request information, which staff then forget to follow or fill. Or, after council painstakingly hammers out a special use permit, the town manager undercuts council goals by approving modifications that decrease office/retail and parking and increase residential.
It's a daunting task. So I'll begin with my other New Year's resolution: Ask more questions.
– Nancy Oates