So many Orange County commissioners may show up for a tour of potential park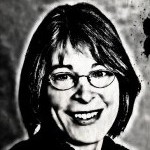 sites on Millhouse Road and Twin Creeks on New Year's Eve that the photo op has been deemed a special commissioners' meeting. If a majority of commissioners attend an event, state law considers it an official meeting and must give the public notice.
Scheduling the tour before the year changes over, and coming on the heels of the announcement of $150,000 allocated for a soft opening for Blackwood Farm Park, a 152-acre parcel off New Hope Church Road between N.C. 86 and I-40, makes the tour feel almost like a deadline or at least a line drawn in the sand.
The request for the tour apparently came from some town advisory board members who wanted to see what land the county already owned and had designated for parks. The Millhouse Road parcels are near the proposed waste transfer station and where developers have applied for a special use permit to build the mixed-use subdivision of The Edge.
I was one of a few dozen people who sent a letter to county commissioners last month asking that they delay approving the outdated master plan for parks due to the more pressing need of repairing schools. The commissioners approved the plan, but County Commissioners Vice Chair Bernadette Pelissier assured us that the approval did not commit the county to spending the money as outlined in the plan, and that public input would be solicited before any money would be spent. The county has no serious money budgeted for parks on Millhouse Road or Twin Creeks for at least four more years.
While $150,000 won't go far toward the big-ticket repairs the schools need, I was hoping for some reassurance that falling-down schools won't be used as hostages for a bond referendum.
The county must wait until an even-year election, 2016, before asking voters to approve a bond referendum that would allow commissioners to borrow upwards of $100 million to spend as they see fit and that taxpayers would have to repay. I fear that commissioners won't begin repairing schools now because adding "school repairs" to the reasons for wanting to borrow money will make the bond referendum hard for voters to turn down. Kind of like photos of sad-eyed, raggedy-dressed children that charities use on their solicitation materials.
The decades-old parks plan needs updating to reflect residents' interest in including bikeways, in partnering with OWASA to make use of the thousands of acres it owns that could be used for parks, and in communicating with towns and other counties to find out what type of recreation spaces are missing. Careful planning could ensure that we aren't duplicating services. And that will leave more money for school repairs sooner.
The tour starts at 10 a.m. on Wednesday, Dec. 31, at the former Julia Blackwood House, 6823 Millhouse Road. The event is free and open to the public, without reservation.
– Nancy Oates