In an email to Town Council last month, Lee Perry, a principal of East West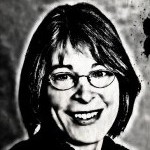 Partners, referred to Village Plaza Apartments as "workforce housing." Perry, whose company is building the 266-unit apartment building in the vacant lot that used to be the site of a movie theater, explained that his rents, starting at $1,150 a month for a one-bedroom apartment, would be affordable to someone earning $46,000, which he said is 100 percent of the Area Median Income for a single person.
The federal Housing and Urban Development office calculates the Area Median Income, a point where half the people living in the area make more than that and half the people make less. Perry evidently assumes those incomes are distributed along a bell curve. But household incomes in Chapel Hill clump rather than flow.
University students (undergraduates and those in graduate and professional schools) make up our largest demographic. Our second-largest category is senior citizens, many on fixed incomes. These groups are offset by a fairly well-off group of high earners.
Presumably Perry has researched the income demographics and has found a pocket of childless earners who want to live in apartments and think rent of $1,150 a month is a good deal. But commercial property owners next door are the canaries in the coal mine, and one evidently came to a different conclusion about the potential customer base moving to Village Plaza Apartments.
Regency Centers, which owns the shopping center block of stores anchored by Whole Foods, is keeping its leasing options flexible. That's just good business practice. Regency can't discuss terms of individual leases, but independent business owners in the complex have said their leases will end anywhere from the end of 2015 through the end of 2017. (Whole Foods has a longer lease.) Some businesses have been offered extensions in 90-day increments, and others now lease on a month-to-month basis. One business, seeing the writing on the wall, packed up at the end of its lease and became an online-only shop.
Just as landlords need flexibility, business owners need certainty. Some of the shops in the complex are looking for new space and are having difficulty finding affordable commercial rents in Chapel Hill.
The fact that some of these businesses provide services that many people in the workforce need — an eco-friendly dry-cleaners, a shoe repair shop, a tailor, a thrift store — indicates to me that Regency feels change in the wind. Chain stores can afford higher rents. Regency's leasing agent, Paul Munana, said his company has no preconceived vision of the type of businesses that will lease the space, such as the upscaling of University Mall, but it's in a landlord's best interest to adapt to consumer demands.
"If I make commitments now," he said, "I'm determining the future."
Apparently the future won't necessarily include independent shops and service providers who cater to the workforce.
– Nancy Oates