Don and I received an extortion letter last month. It came from our insurance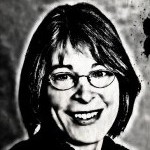 company. If we did not sign a letter authorizing the company to increase our homeowners' insurance premium by as much as 250 percent, the company would not renew our coverage. And if our insurance lapsed, our lender could call in our mortgage.
If you haven't received a 'consent to rate' letter already, you will get one soon. Usually, insurance renewal coincides with the anniversary of your original mortgage.
The N.C. Department of Insurance sets the rates that insurance companies can charge. Major insurance companies believe the rates are too low in North Carolina for them to make sufficient profit. The N.C. Rate Bureau, which represents insurance companies, negotiated with the NCDOI but couldn't get the kind of increase it wanted. Insurance companies want to raise homeowners' insurance premiums by 17.7 percent in Orange County. Increases in other counties range from 10 to 35 percent. Go to the NCDOI's homepage, ncdoi.com, and click on "Proposed Rates by Geographic Territory" to check the requested increase for your county.
Because the two sides couldn't agree on reasonable rates, a hearing is going on, for the first time since 1992. It should finish up this week, after which the N.C. commissioner of insurance, who serves as judge, will make a ruling on rates.
But just in case the insurance companies don't get the increases they want, they are sending out extortion letters to lock in consumer permission to raise premiums by as much as 250 percent at any time during the course of the policy. It is legal for the companies to do this because consumers have the option of looking for an insurance company that won't require signing the consent-to-rate form.
Good luck with that.
All of the major national insurance companies we called required us to sign the form.
I did a little research to find out how much insurance companies are hurting. As it turns out, they aren't. State Farm had a 16 percent increase in net worth in 2013, the highest in its company's 91-year history, due in part to a decline in claim costs. It rewarded its CEO with a 19 percent raise to nearly $11.5 million in compensation. The CEO makes another million or so a year by serving on other corporate boards.
Allstate's profit tripled in 2012 and it gave its CEO a nearly 10 percent bump up, to $18.7 million in 2013. Its shareholder return was 38 percent. Nationwide doubled its CEO bonus in 2012, but I could find nothing on his pay in 2013. (And, yes, all three CEOs are white males.)
Regardless of the outcome of the hearing, expect that in Orange County your homeowners' policy premium will increase by 17.7 percent. Keep an eye out for a letter from your insurance company. Tossing it in the recyclable bin unopened could start a cascade of unintended consequences.
– Nancy Oates