This being the time of year to give thanks, I must acknowledge how grateful I am to my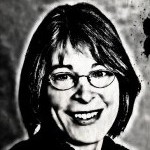 children, both of whom inherited their father's lawyer gene, for the training they put me through during their teenage years. If I had not had those years of intensive practice asking laser-like questions to get to the truth and countering their parry of equally narrow answers to hide what they didn't want me to know, I never would have had the stamina to go so many rounds with town planning staff to find out what was going on in Central West.
Last week, surveyors, soil testers and tree cutters swarmed a 6-acre parcel of land on the north side of Estes Drive between Somerset Drive and Phillips Middle School. I recalled that when the Central West Small Area Plan was hammered out that that parcel was in the Airport Hazard Overlay District and nothing could be built there until UNC closed Horace Williams Airport. For a variety of reasons, UNC plans to keep the airport open for the foreseeable future.
I reached out to property owner Whit Rummel, and while I waited for him to respond, I called Phil Mason, the town's development manager in charge of permits. Property owners near the Rummel parcel were concerned that crews were working without a permit to prepare the site for what a worker on-site said would be a 131-unit, multistory senior living facility.
Mason said no permit was needed as long as no large trees were cut down. He said he would look into whether the land was in the Airport Hazard Zone and what could be built there if it were. It seemed to me the time to research those questions would have been when the developer first contacted the Planning Department.
The next day, I called Mary Jane Nirdlinger, executive director of planning and sustainability, who directed me to Gene Poveromo. Though he returned my call in short order and ultimately gave me the information I sought, it took nearly 45 minutes of what felt like a cross examination of him. I wondered what I would have had to go through if I'd asked him something controversial.
By the end of the day, I'd heard back from Rummel, and piecing together the information from him and Planning Department, here's what I learned:
A senior housing company is assessing the site for an independent living facility and is doing a survey and soil testing as part of its due diligence. To build anything larger than 24,000 square feet, the parcel would have to be rezoned, and to build more than seven units, the project would have to go through the Special Use Permit process.
The parcel is in the Airport Hazard Overlay District, so the developer would have to convince Town Council to release it from the overlay restrictions. The FAA has its own restrictions. Rummel sent the FAA a hypothetical concept plan, and the FAA saw no hazard, providing the building height did not exceed 50 feet. However, Rummel did portray the airport as soon to close, which it isn't, and with having only two flights a day, which, as someone who lives under the flight path, I believe to be low.
Material submitted to the Planning Department is public record. Why should it take coaching from a trial lawyer to get answers from staff?
– Nancy Oates