The electronic sign in the median of N.C. 54 urging cars to share the road with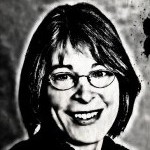 bikes might cause some drivers to keep alert to cyclists. The white Ghost Bike propped against the bridge railing next to Run-In Jim's on MLK Jr. Boulevard will help them understand why.
In early October, Pamela Lane was killed by an SUV turning right out of the gas station on the corner of MLK and Hillsborough Street; the driver apparently didn't see Lane riding on the sidewalk in the opposite direction. Last year, two cyclists, Ivin Scurlock and Alexandria Simou, were killed in a hit-and-run along U.S. 15-501 near Southern Village, evidently riding in the direction of traffic. And last week, cyclist Kent Winberry was killed in Durham when a pickup truck turned left in his path.
Chapel Hill has unveiled a plan to improve the odds of cyclists and pedestrians against motor vehicles. The bike-ped safety plan has some common-sense changes that may prod drivers to pay attention: for instance, changing the flashing pedestrian crossing signs across MLK and East Franklin Street to flash only when pedestrians push a button; drivers attenuate to the signs that flash constantly at present and blow past pedestrians.
But the main thrust of the safety plan is to push cyclists to ride in the street and obey the same laws as motor vehicles or face a $213 fine. One person opined that cars won't notice cyclists until there is a critical mass of us sharing the road. Unfortunately, that will mean more cyclist deaths, because standing your ground on a bike against even a small car never ends in the cyclist's favor.
Pre-bike-crackdown, when I rode from my home up Piney Mountain Road to MLK, I crossed Piney Mountain at the crosswalk near the entrance to my neighborhood and rode on the sidewalk against traffic. But to be legal, I must pedal uphill in the lane of traffic (Piney Mountain has no shoulder) with cars going easily 50 mph as they careen around a long downhill and around a blind curve.
Terror factor aside, I did a simple cost-benefit analysis and found it was less risky to my physical and fiscal health to ride on the sidewalk. I calculated that I could get ticketed twice a week for several months and still pay less than the medical bills for a couple broken bones should I get sideswiped by a car while riding in the road.
Maybe with all those fines, the town could afford to lay black-top bike paths along heavily traveled roads like Piney Mountain and Estes Drive that have no shoulder. Or tap the public art fund. We don't need more Ghost Bikes as public art.
– Nancy Oates