I make a lot of people angry, sometimes with what I write or what I do, or as my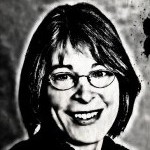 daughter told me once, "It's just who you are." But I don't live in a world where the people who get angry at me would shoot me.
But some who live in our community aren't so lucky, like an 18-year-old boy in Hillsborough who lives in a low-income apartment complex. One Saturday afternoon earlier this month, he walked down the steps of his building, and whoever was mad at him shot him and left, no screeching tires, nothing like what you see in the movies. Just did what he'd come to do and moved on.
The gulf between that 18-year-old's world and mine is ocean-wide. It's not so much the lack of money that separates his world from mine; it's the lack of hope, the lack of a belief that if your life isn't the way you want it to be, you can change it, without gunfire.
This teenager was not out after decent folk had gone to bed, in a part of town decent folk would steer clear of. He was home, on an Indian summer day in October, in an apartment complex where little kids raced around on their bikes and moms sat on the steps watching out for them. When the moms frantically called 911 after the shooting, a police car arrived with lights swirling but no siren. An officer saw the carnage, spoke into his shoulder mike, and shortly after that, an ambulance arrived. Because the victim didn't die, the media didn't deem it newsworthy. If gunfire erupted in my neighborhood on a Saturday afternoon, I bet it would have made the news, even if no one had been hit.
There is nothing I could have done that day to prevent the teenager from getting shot. What I can do, and what everyone reading this can do, is vote for elected officials who do not set policies and budgets that gut education, take away health care from people already on tight budgets, and make it harder for the working class and those without private transportation to vote.
The woman I will vote for to represent me in the U.S. Senate works to raise the minimum wage and to eliminate gender pay inequities; she pushes for women to have access to no-cost contraception; she makes it easier for veterans to get student loans. She believes government exists to serve its people, even people who don't have a lot of money and often feel powerless to change life for the better.
I'm voting for Sen. Kay Hagan to continue to work in the U.S. Senate to balance the playing field, to move us toward the day we won't have two so very different worlds. Early voting begins Thursday, Oct. 23. Election Day is Tuesday, Nov. 4.
– Nancy Oates