What do some members of Town Council have against the 20 percent of Chapel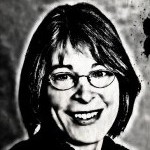 Hill residents who are at least 55 years old? Last Monday night, the developers of Courtyards at Homestead presented their proposal for an age-restricted community of 63 moderately priced one-level cottages clustered on 18 acres that back up to Carolina North along Homestead Road. (The Housing for Older Persons Act of 1995 allows age-restricted communities that do not provide special assistance to the elderly.)
At the concept review in February, council overall gave encouragement to the Ohio-based developer Epcon Communities, which has built a few similar projects geared toward empty-nesters in the Triangle. But at the Special Use Permit public hearing last week, with a third of the council out and the mayor powering through back pain, the loudest voices on council objected to the age restriction.
At the February concept review, George Cianciolo, Matt Czajkowski, Sally Greene and Ed Harrison voiced support for making the development age-restricted rather than simply "targeting" older homeowners. Their reasons: An age-restricted community would not add more children to the school system, and at present, Chapel Hill residents who want to downsize to a cottage-home community have to move out of town. The proposal moved through the advisory board process with no age restriction. (Planning Commission members might be unnerved that a major component of the plan was changed after they reviewed and approved the project in August.)
The only point of contention at the Concept Review came from Epcon wanting to make a payment-in-lieu instead of designating 15 percent of the units as affordable housing. The development is the first proposal for single-family homes since the town enacted its Inclusionary Zoning Ordinance in 2010.
To comply with Inclusionary Zoning, Epcon would need to make nine units affordable, which would entail selling those homes at a loss, and no bank would lend Epcon money to build those houses. But Epcon found a way to make three units affordable and still have enough cash to make a payment-in-lieu equivalent to 4.45 houses.
So when the first words out of Maria Palmer's mouth after Epcon wrapped up its presentation were, "I'm very disappointed," my heart fell. She and Jim Ward were adamant that the age restriction be lifted. In fact, Palmer wanted Epcon to add special sidewalks for the visually impaired.
Epcon had gone to great lengths to bring back a proposal that fit what council members had asked for, and Epcon's president was chagrined that council now seemed to be changing its mind. The apparent flip-flop made Form-Based Code seem appealing. And I wouldn't be so leery about FBC if the development decisions weren't made by a town manager who acts like a puppy who thinks developers have a ball. Did anyone ask East West Partners to pay for sidewalks for the visually impaired? No, the town manager volunteered to pick up the tab for a private road for East West Partners for a project that will cost taxpayers money.
Epcon has a choice about where to build, Czajkowski reminded his colleagues. If council puts up too many obstacles, Epcon could build just outside of town, leaving 20 percent of town residents to age out of Chapel Hill.
– Nancy Oates