I give credit to Arctic explorer Robert Peary for words that have been guiding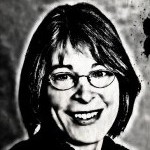 principles in my life: "Find a way, or make one," and, more frequently, "Do it now."
So I share the impatience of many residents of Rogers Road who want water and sewer service extended to that area, like we promised we'd do, what, 40 years ago, in exchange for them putting up with the landfill in their backyards that has tainted some of their wells.
But it's a complicated affair, and Town Council heard an update of progress at a public hearing on Sept. 8, and will pick up the topic again in two weeks.
The Historic Rogers Road Neighborhood is located in the Joint Planning Area, which means that Chapel Hill, Carrboro and Orange County have to agree on what needs to be done and follow a formula for who pays how much for what. Chapel Hill has proposed changing the neighborhood from a JPA to an ETJ, an Extra-Territorial Jurisdiction. That would give Chapel Hill sole planning authority over the neighborhood and allow the town to spend more money on improvements, not only extending OWASA service but building a school as development creeps ever northward.
Extending water and sewer that far out of town would cost the town millions of dollars, and once the lines are out there, would cost residents thousands of dollars to extend the lines from the street to their homes. Even so, minister Robert Campbell, a Rogers Road resident and community organizer, urged council to take action on converting the area to ETJ status.
But voting yes for the ETJ comes with a serious drawback: ETJ residents are subject to Town Council's development decisions but can't vote council members in or out of office.
Once that area of town north of Eubanks Road has OWASA service, the land becomes much more attractive to developers, which raises its value. And no one could blame Rogers Road residents for selling to developers and retiring comfortably to Mebane. But if residents choose to remain in what is now an affordable neighborhood close to town, they likely will face what many of us in neighborhoods closer to the center of town now contend with: council members approving massive commercial development that increases traffic, the risk of flooding and their property tax bills.
Mayor Mark Kleinschmidt, a lawyer and former educator, wanted to make sure Rogers Road residents were made aware of the tradeoffs. Judy Johnson of the town's planning department assured him that the Rogers-Eubanks Neighborhood Association and the Jackson Center would reach out to residents to allow them to make informed choices.
If it's any consolation to Rogers Road residents, council rarely listens to those of us who can vote for or against them, either.
– Nancy Oates