In early September, eight members of the town's communications team won national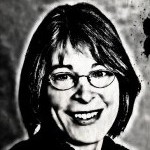 awards for two public relations pieces they produced. The City-County Communications & Marketing Association bestowed Silver Circle Awards for the "Mayors Innovation Project Video" in the category of Promotional Videos and the "CaPA How-To Guides" in the Internal Printed Publications category. The video was to be shown to visiting mayors at the small convention last month that Chapel Hill taxpayers hosted but were prevented from attending, as were members of the media. CaPA stands for Communications and Public Affairs; the publication was geared to town staff.
Chapel Hill communications manager Catherine Lazorko and her colleagues do an excellent job of making the town look good, so it's no surprise they brought home the prizes, well, more accurately, were named winners. The communications staff did not attend the awards ceremony in Minneapolis.
What niggles at me is that the Communications Department has at least eight staff members. The Inspections Department has only six positions, and not all of those are filled. Town manager Roger Stancil's implemented budget employs a third more people to make the town look good than it does to ensure that buildings in town are safe.
That "To seem, rather than to be" motif also appears in the town's propensity to pass ordinances without following through on enforcement. The town budget funds two positions for code enforcement. Both are vacant, and neither even has been advertised. Evidently, the town manager has no intention of filling them in the near future.
"Show me your budget, and I'll show you your values," the old saying goes. The proposed 2014-15 town budget recommended 7.5 full-time positions for Communications and 12 for Inspections, but nearly a quarter of the way into the fiscal year, Inspections lags woefully behind its goals.
Town Council is to conduct Roger Stancil's job performance review later this month. Let's hope council prods the town manager to implement the budget council passed.
– Nancy Oates