You can't make this stuff up. The Urban Land Institute of the Triangle lists Timber Hollow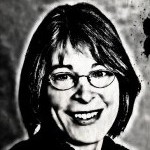 Apartments as a nominee to win an award for affordable housing. Ron Strom of Blue Heron Asset Management self-nominated his project, which Blue Heron sold to Eller Capital (after pocketing nearly $6 million profit from his $12.6 million investment that the investors held for 18 months, according to Orange County records). Triangle ULI also chose Roger Perry over Clay Grubb for a prestigious Community Builder Award.
Eller Capital bought Timber Hollow, Foxcroft and Timberlyne, three relatively affordable apartment complexes, earlier this year, spruced up some of them, jacked up the rents and stopped accepting Section 8 vouchers, effectively booting out longtime residents who relied on the government subsidy for decent housing. In short, Eller has done more to eliminate affordable housing in Chapel Hill than any developer we've seen in a long time. Yet if the audience at the ULI awards banquet selects Timber Hollow, someone from Eller will go on stage to accept the award.
Though Dwight Bassett, Chapel Hill's economic development officer, sits on the awards committee, he did not nominate nor decide the winners. The seven-member jury selecting the winners has only two members on it well-versed in building and planning.
"Timber Hollow Affordable Housing," as ULI bills it, stems from a density bonus Town Council granted Strom in exchange for renting, for 30 years, the 14 additional units at a rate affordable to people earning no more than 80 percent of the federally set Area Median Income, which happens to be more than the rent on Timber Hollow apartments at the time. Town attorney Ralph Karpinos admitted the deal may not be legal. And stipulations in the Special Use Permit allow Timber Hollow to rent the units at full market rate if a "qualified" tenant is not found within 30 days, a loophole that allows the complex owner to avoid renting out any units at below-market-rate rent.
With the "affordable" density bonus, Eller will reap millions in additional rent from those extra units. Eller will make millions more by displacing dozens of working-class renters from Timber Hollow and his other two complexes by raising the rents.
At the same awards banquet, Roger Perry is set to receive the J.W. Willie York Community Builder Award. Granted, Perry has produced some good projects in town in decades past. But his competition for the award included Clay Grubb of Glen Lennox redevelopment fame, the gold standard for redevelopment in Chapel Hill. Grubb is the type of developer we want to attract. He worked with the community to come up with a redevelopment plan that preserves workforce and senior rental housing, adds office and retail space that will be tax revenue positive, and showed respect for ecology and the environment, even though it cost him some profit.
The Town of Chapel Hill is listed as the lead sponsor for ULI's awards banquet on Sept. 25. Coincidentally, Perry's East West Partners was the lead sponsor on the Chapel Hill-Carrboro Chamber of Commerce's recent State of the Community presentation. Perry is chomping at the bit to implement his vision for Obey Creek held up by procedural disagreements with a community committee appointed by Town Council. Clay Grubb, on the other hand, quite likely won't take on another massive development in town.
All of this seems a little too cozy for my comfort. What does this say about the direction town officials want development to go in Chapel Hill?
The awards dinner invitation promises "delicious food and good laughs," the latter evidently coming from the list of people and projects being honored. Tickets for nonmembers are $135, in case you want to cast a ballot.
— Nancy Oates