Whether you're building a multistory apartment complex or adding a deck to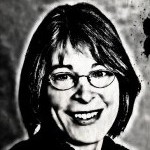 your home, your budget and timetable hinge on the Inspections Department. The mayor would have us believe the SUP process is responsible for the high cost of development in Chapel Hill. Builders will tell you the cost impact of the Inspections bottleneck. The delays have gotten so bad that the Home Builders Association of Durham, Orange and Chatham Counties has stepped in to press for change.
Over the more than 15 years I've been writing real estate stories for the N&O and the Chapel Hill News, builders have been telling me stories about the town's Inspections Department that would be funny if they didn't cost property owners so much money and at times put public safety at risk. Stories of delays that leave construction businesses sitting idle and business openings postponed, and incidents of drive-by inspections that could lead to safety issues if shoddy work is signed off on.
For years, builders have been hesitant to speak up about the problems for fear of retribution from inspectors. All work on a construction project must stop until the inspector approves work completed at various stages. Complain up the chain of command about waiting weeks for a permit that in nearby municipalities is a walk-in, walk-out transaction, or about never knowing when an inspector will appear, and you could find out just how slow to show up an inspector can get.
But Inspections oversight had a change of leadership recently, and so did the HBADOC. Holly Fraccaro, HBADOC's new CEO and executive vice president, reached out to Mary Jane Nirdlinger, the town's new executive director of planning and sustainability, to set up some meetings to start talking about solutions.
Most of the problems can be traced to the department being chronically understaffed. People in the know tell me that back in the 1980s the town had eight inspectors in the field. But for the past 10 years or more, the number of inspector positions had dwindled to half that. Nirdlinger said the department now has five inspectors, one of whom does plan reviews, plus a manager licensed to do inspections.
Compare that to Orange County. Last year the town and the county each had about $100 million in construction that required permits. The county has seven field inspectors, cross-trained in all trades, and two plan reviewers. The town has been paying county inspectors to help with the backlog. Some developers pay for inspectors to work overtime. Nirdlinger said she is interviewing to hire another plan reviewer and another inspector.
Fraccaro said that's a good start, providing the new hires have Level 3 licenses (able to inspect any building of any size) and the existing inspectors can be brought up to Level 3.
The county has three full-time staff to issue the 2,800 permits applied for last year. The town has one permit technician and an apprentice.
Nirdlinger said Town Council has to approve all added positions. Sally Greene said she is aware of the problems in Inspections because Roger Stancil has kept council informed. But apparently for years neither Stancil nor council chose to shift any additional resources to help out tax-paying property owners hurt by the delays.
The Planning Department, twice the size of Inspections, has approved several new construction projects of late, and more are in the offing. Fraccaro said she hopes that a partnership between the HBA and Inspections can bring about some badly needed modifications.
– Nancy Oates