Last week, the N.C. Housing Finance Agency announced its list of tax credit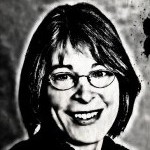 winners for affordable housing projects. DHIC was not on it. Recall that Town Council had agreed to sell 8.5 acres of vacant cemetery land to DHIC for $100 if the nonprofit would build workforce and affordable senior apartments there. DHIC said it would do so if it got a state grant, and council used DHIC's grant application deadline as an excuse to push through the poorly thought-out Ephesus-Fordham form-based code.
Then DHIC failed to include a letter of financial commitment in its application package, and the state tossed it out as incomplete.
So, what's next? Loryn Clark, executive director of the town's Office of Housing and Community, said it's up to council members to decide what to do with the land now. The presumably mortified DHIC isn't talking, but Clark said she believes DHIC plans to resubmit its application next year.
That's another year's delay in providing workforce housing. DHIC won't proceed with the project without the grant, and the grants are "extremely competitive," a DHIC press release said in February. Chapel Hill, with its high Area Median Income, doesn't engender much sympathy as an underserved community, leaving us with the likelihood that next year at this time, DHIC will not get the grant and will abandon the project altogether.
Builders I've communicated with don't rule out the possibility that the project could be done without a grant, providing the town throws in the land for free and maybe some other entitlements. Infrastructure costs, impact fees, utility connections, red tape and delays from town staff and concessions to Town Council all contribute to the expense of construction. But there is precedent for the town and council to mitigate some of these costs.
For instance, the town could partner with a for-profit developer, as it did with RAM Development in making 140 West happen, by offering a 99-year leasehold for $1. The town went on to give RAM several other concessions, including more than $7 million for parking, and toxic-waste site cleanup that we may still paying for, about 7 years later. The town could also offer to use taxpayer money to build roads for the project, a perk it offered Roger Perry to develop his for-profit venture of luxury apartments in Ephesus-Fordham. Because the cemetery property has been rezoned already and is part of the expedited approval that form-based code secures, a developer would not suffer any extra expense of dickering to make council members happy.
If Town Council is serious about creating workforce or affordable senior housing, it has options. And I'd be willing to bet, not a single community member would rise up in opposition.
– Nancy Oates