When Jim Ward asked Roger Stancil why renovations to Town Hall toted up to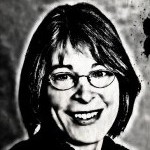 $1.2 million dollars — recall this was work that began as repairing water damage after council chambers and the ground floor of Town Hall flooded last year during a torrential downpour — Stancil said it was to remake the ground floor into a one-stop permitting center (though developers who needed a consult with Engineering would be out of luck).
What Stancil didn't mention was the extensive "Life Safety Plan" that provides a special exit behind the dais and a bridge that shunts escapees from council chambers out to Stephens Street.
The project include a special curtain to hide the door, presumably so that during council meetings the illuminated word "Exit" doesn't shine over the mayor's head and send a subliminal message.
Other safety measures include Kevlar or other "bullet-retardant" reinforcement of the dais, said former police department attorney Matt Sullivan, now the town's emergency management coordinator. He said the state building code requires a documented Life Safety Plan for every commercial building.
We are all too aware that shooting rampages do happen; in recent years, town council meetings in Pennsylvania and St. Louis have been disrupted by deadly citizen gunfire. Certainly, we can't begrudge council members wanting extra protection. But the Life Safety Plan didn't originate with council members; in fact, they didn't even know about it. Sullivan expects Stancil will brief them once they return in September.
Renovations to the first floor should be completed later this month. Inspections, Plan Review and Permits will be grouped together, along with Code Enforcement, Revenue Collections and, at some point, said town communications manager Catherine Lazorko, staff from the Orange County Tax Assessors office. But Engineering has been moved out to the Town Operations Center off Eubanks Road, a locked facility not open to the public.
That should have been sufficient, but Stancil, perhaps in a plaster dust high, ordered the renovation of the west wing of the top floor and moved his office there, along with that of the attorney and the mayor (who has a full-time job on Franklin Street and rarely uses an office at Town Hall). Rumor has it that Stancil made the move to shield town execs from the general public, but Lazorko said the west wing will remain open to the public. Sullivan said he couldn't confirm that off the top of his head.
Jim Ward said while he supports efforts to proactively think through scenarios to maximize public safety, his support "is not a blank check." Let's hope he receives an itemized bill from Stancil to explain the unusually pricey renovations.
And for people who watch council meetings in the flesh: Should the main entryway into council chambers be blocked, head for the dais and the perhaps unmarked door that will lead everyone to safety.
– Nancy Oates