Chapel Hill has the potential to be someplace really special, if we could only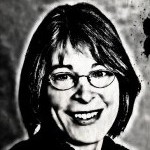 articulate it. The town's former planning director, Roger Waldon, who now makes his living guiding developers through the town's rezoning and special use permit approval process, discovered that the articulation part is harder than it looks.
In an editorial published last week, Waldon wrote glowingly and in broad terms about development decisions Town Council made, work the staff has done, and what he referred to vaguely as the town's "unique character."
But nowhere in the piece did he provide specific examples to back up his opinion, and when I asked him last week to come up with some, he said he wasn't going to go into any details.
No details on what part of Chapel Hill's character he feels is being preserved by development plans for Ephesus-Fordham, Central West and Obey Creek. No specifics on what "emerging conditions" need to be dealt with or how they are being handled. No example of when "arguments in opposition to change" have won.
As far as identifying areas of town to be preserved, he cited campus (the town has no say in development on campus), historic districts (though by approving Lux apartments, council has changed the ambiance and quality of life in the Franklin-Rosemary historic district) and the rural buffer (which has been eaten away by Obey Creek and proposals north of Eubanks Road).
Waldon declined to name an established neighborhood that has not been changed by development or which council decisions he endorses.
All of those non-answers sounded like a man preparing to run for office, so I asked him whether he aimed to seek a seat on council. "Maybe I should consider it," he said.
But first he'll need a vision. Then he'll have to be able to tell voters what it is.
Few council members have said what they want Chapel Hill to become, and even those have been known to vote counter to their professed vision. Some lament the loss of the town's diversity, even as they vote approvals to ordinances and developments that will make our town less inclusive. Town manager Roger Stancil apparently wants Chapel Hill to become the next Greenwich, Conn., a place where wealthy social climbers can drop their town's name to impress those to whom they feel inadequate and distance themselves from those to whom they feel superior.
Chapel Hill used to be special in its ordinariness. That's no longer good enough for Roger Waldon, apparently. He has a year to figure out what he wants Chapel Hill to be and find the words to explain it to voters.
– Nancy Oates