Council sank to a new low Wednesday night in its decision to sell 523 E.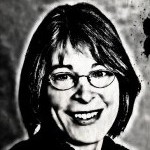 Franklin St. to the UNC College of Arts & Sciences Foundation, not because of who council sold it to but why. The foundation's bid was the lowest and the only one of the three bids that would keep the property off the tax rolls. The foundation plans to rezone the historic building to use it for offices.
The shame came in most council members caving to opposition from a handful of wealthy neighbors, people who can and do give to local political campaigns.
Goodness knows, Matt Czajkowski tried to point out to his colleagues what they were doing — nearly every real estate project that comes before council has some neighborhood objection — and he even tried to broker a "good neighbor plan" such as IFC has with the neighbors of its planned shelter on Homestead Road. But the historic district residents would have none of it.
Czajkowski also challenged the town overspending taxpayer money on a broker commission. The town agreed to sell the building to Preservation North Carolina who agreed to re-sell it to whomever the council designated. When the building was assessed at $747,000, PNC said it would take a commission of $5,000. But when bids came in more than twice that high, PNC got dollar signs in its eyes and upped its commission to 2.5 percent, which, had the building gone to the highest bidder, would have been $45,000.
Think of what that extra $40,000 would mean to the town, Czajkowski said. Some years back, Council said it couldn't afford to spend $30,000 to keep the Chapel Hill Museum open when it rented that building. And last month, Empowerment came begging for $50,000, which council authorized Roger Stancil to take from somewhere else in the budget. But other council members, flush with the prospect of getting so much more for the building than they originally thought, acted as though they'd won the pot in Vegas and suddenly turned into big tippers.
Finally, Czajkowski pointed out that the difference between the highest bid — Chabad's $1.8 million, plus paying property taxes on its new value after renovation — and the foundation's $1.25 million was equivalent to a 1-cent tax rate increase. But the die was cast before the meeting even began. The only emails in council members' packets were from foundation supporters. When one woman in the audience who supported another bid said her email was not included, Mark Kleinschmidt tried to brush her off saying those were late submissions, but he was left with egg on his face when she said the other emails had been sent in before hers.
Donna Bell, who called for a vote before discussion, totally missing the point that a discussion allows room for people to learn and change their minds, washed her hands of the mess and said at the get-go she wouldn't make a choice but would vote with the council majority. In the end, having done all he could to save taxpayers money and council members their reputations, Czajkowski voted with the majority, too. There is only so much one man can do.
– Nancy Oates