On June 30, The Weekly announced that its June 26 issue had been its last. The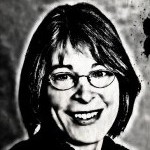 news came totally by surprise — Shannon Publishing shows no sign of struggling financially, and readership was high. Still, the break-up had that sort of it's-not-you-it's-me feel to it, and I'm mourning the loss. There were times when writing my column for The Weekly was the only fun thing I did that week. And I'll miss the people I interacted with at The Weekly: Dan Shannon, Andrea Griffith Cash and Matt Dees — all whip-smart and with razor sharp wits well-armed with black humor. We had so many easy laughs when we got together. Meetings with them were more entertaining than TV.
From a broader perspective, we have one less source of community information. Not that The Weekly published breaking news, though occasionally it broke a story before the twice-weekly newspaper in town did. But it ran opinion columns and covered school news, local crimes and entertainment. It also published information that other local newspapers did not: business openings and closings and public record information of births, marriages and home sales.
To pick up some of the slack, Chapel Hill Watch will publish real estate transactions, as time permits. It won't be an exhaustive list: no foreclosures nor sales between family members or divorcing couples. But we'll print enough to give people an idea of what it costs to buy a home in town or nearby in Carrboro. I remember during the failed Aydan Court SUP process Ed Harrison dismissing out of hand that a home marketed to middle-income buyers would be priced about $400,000. According to market data collected by Trulia, an online real estate listing service, the price-per-square-foot average of a 3-bedroom home in Chapel Hill is $190, and the average price of a 4-bedroom home in town is more than $600,000.
So I'll channel my sadness over the loss of The Weekly into the tedious task of pulling relevant real estate sales from Orange County deed filings. Here are some from the final two weeks of June:
Brian W. Johnson bought 204 Jones Ferry Road in Carrboro from Benjamin Rowell Daniels and Elizabeth Edwards for $144,000.
John Edward Smith bought 300 Old Franklin Grove from Philip R. Costanza and Susan H. Roth for $633,000.
Rohit Ramaswamy and Sheila M. Pottebaum bought 501 Rosemary St., #317, from Greenbridge condos for $410,000.
Bong Sik Lee bought 124 Schultz St. from Kate L. White for $92,000.
Ricardo P. and Flavia Rocha Fonseca Teles bought 100 Redfoot Run Road from Michael J. Ramos and Joelle Miller for $600,000.
Weidong Xu and Nan Li bought 117 Cross Creek Drive from Duncan Jamie and Lorna J. Macdonald for $992,000.
Frank Goheen Bradley bought 103 Forest Court in Carrboro from Arlie Takahashi for $169,000.
Jennifer and Ryan Cook bought 112 Garden Gate Drive from Thomas M. and Diana J. Dalsimer for $450,000.
Matthew Dalva and Traci Baird bought 117 Edmister Lane from Maureen P. and Joseph M. Stavas for $820,000.
Lucas Church and Emily Kader bought 15 South Circle Drive from Christopher John Slydel for $223,000.
Julie Shulman and Ben Hannam bought 105 Steeplechase Road from David Dean and Rebecca Hamilton Brown Korman for $467,000.
Miriam Emily Crystal bought 239 Sweet Bay Place in Carrboro from Travis Friedrich and Jennifer McDaneld for $315,000.
Eunjoo Chung bought 601 Rosemary St., #712, from Greenbridge condos for $340,000.
Justin T. Bailey and Katherine E. Leslie bought 102 Red Sunset Place in Carrboro from Elaine W. Raines and Alexander N. and Elizabeth H.F. Raines for $358,000.
Christopher P. and Paula A. Ambrozic bought 104 Suffolk Place from Edward R. and Carole E. Wilson for $560,000.
David Scarlett bought 333 Rose Walk Lane in Carrboro from Arnold D. Chung for $190,000.
Chad A. and Allison M. Ellis bought 213 Rhododendron Drive from Michael and Susan Pearce for $765,000.
David Michael and Darcy O'Brien Alban bought 409 Hogan Woods Circle from Janet Marie and Donald Scott Guthmiller for $610,000.
Stephen Courtney and Jane Harrison McGarry bought 906 Edgewater Circle from Tamara A. Nimkoff for $265,000.
Dong Yan and Yunruo Yang bought 226 Huntington Drive from David T. Robinson and Laura L. Kline for $620,000.
Gregory Eugene McAvoy and Susan Bickford bought 44 Oakwood Drive from Angela Frizzell and Thomas L. Carson for $314,500.
Theodore Jack Humphrey III and Anna Wood Humphrey bought 111 Gurnsey Trail from Robert J. and Vanessa V. Tinsley for $945,000.
Andrew Glenn and Christina Soonkyung Pomykal bought 120 Partin St. from Alex J. and Sarah B. Barker for $365,000.
Andrew Reiners bought 321 W. University Drive from Christopher Robert and Jennifer Jane Browning for $625,000.
Lawrence W. and Susan D. Farmer bought 531 W. Barbee Chapel Road from Robert and Carol Chase Orlowski for $525,000.
Hua Li and Ying Zhu bought 100 San Miguel Place from R. Duane Davis Jr. and Suzette Casal for $768,500.
Amarendra B. and Kiron Reddy bought 334 Providence Glenn Drive from William A. and Karen P. Anderson for $185,500.
Laura Zimmerman Whayne bought 1 Deerwood Court from Barry M. and Donnabeth C. Leffler for $387,000.
Jason T. and Margaret M. Grasso bought 1902 N. Hawick Court from John D. and Christen E. Holly for $494,000.
Elizabeth Leone and Pearl E. Leone bought 1423 Gray Bluff Trail from M. Craig and Cecilia S. McKay for $537,000.
Yu Tong and Degang Chen bought 205 St. Thomas Drive from Rodion and Marija Panasevica Kornienko for $260,000.
Fernando Alberto and Gabriela Buzon de la Serna bought 512 Ives Court from Emily M. Tseng and Eduardo Martinez for $164,000.
Gianmarco Pinton and Marie Muller bought 706A Greenwood Drive from Michael Rankow for $740,000.
Scott A. and Angela S. Meller bought 332 Sunset Creek Circle from Daniel Stevens and Diana Severynse-Stevens for $488,000.
Kiyoaki and Keiko Yokoyama bought 212 Chateau Place from David N. Woodbury and Ellen L. Mir for $277,000.
Marie E. and Steven W. Hemelt bought 101 Amber Court in Carrboro from Melissa A. Troester and Jason Pirone for $320,000.
Susana L. Dancy and James M. Rogalski bought 105 Parkview Crescent from Mical Heyman Schneider for $220,000.
Norina R. Cowles bought 35 South Circle Drive from Anthony John and Mary Radcliffe Vogt for $189,000.
Kevin Pearlstein and Michelle Vernali bought 909 Edgewater Circle from Ross nd Jennifer Hunter for $425,000.
Rajasekhar and Divija Pulikal bought 1632 Providence Glen Drive from Michael T. and Brenda J. Goodman for $167,000.
John B. and Elizabeth W. Sprow bought 102 Sundance Place from Bradley D. Kohn and Jacqueline R. Sparks for $975,000.
Robert and Julie Berkowitz bought 408 Stony Hill Road from Lauryl Reed-Chrostowski for $465,000.
Joonhyung F. Cho and Desiree Rene Cho bought 106 Deerfield Trail from Seth W. Kullman and Theresa Menz for $274,000.
Hans M. and Ursula E. Wuerth bought 128 Essex Drive from Elizabeth Ann Brinson and Scott A. Ragland for $220,000.
James Patrick and Laura Thompson Griffin bought 3 Sycamore Drive from William George Fick III and Kristin Marie Hondros for $635,000.
John D. Kelly and Caroline S. Mullin bought 118 Mallard Court from Edwin and Carolyn Brookes for $225,000.
John and Margit Lanze and Elaine Lanze bought 130 Beechwood Drive in Carrboro from Courtney B. Buley and Brian K. Plaster for $125,000.
Mathew L. and Lydia Dill bought 108 Alder Place from John M. and Katherine A. Latimer for $725,000.
David N. Woodbury and Ellen Laura Mir bought 130 Shadow Ridge Place from John Logan Martin and Mary Knight-Martin for $440,000.
Samuel P. Sellers bought 121 Westview Drive, #50, in Carrboro from Steven G. and Susan M. Isaacs for $115,000.
Xiuwu Zhang and Chunxiang HH bought 142 Vintage Drive from Xiaoli Tang and Philip Russell for $282,000.