You'd think with all the 5-hour-plus meetings Town Council has racked up lately, and the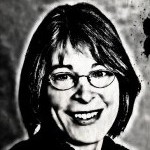 abstruse decisions that have come out of them, somewhere in there council members would have explained why they voted the way they did. Instead, we've watched council members pass over professionals with strong expertise for advisory board positions in favor of neophytes with little knowledge of the field. We've heard them espouse easing pressure on residential taxpayers and claim to support workforce housing, then make decisions that achieve neither. And we've seen them give more decision-making authority to a town manager and staff who are playing fast and loose with taxpayer funds and can't get their stories straight in trying to cover their tracks.
No wonder community distrust of town government is at an all-time high.
So I was surprised to hear at the Friends of Downtown meeting last Thursday morning George Cianciolo sprinkle his talk about his first six months in office with moments of candor. He explained a couple of his votes and he shed some light on why council members sometimes seem lost amidst all the stipulations and motions.
Council members receive their packet of materials Thursday night before a Monday night meeting. Packets for the last two council meetings were 650 pages and 950 pages long each. Council members, all of whom have day jobs, must absorb what they can and send their questions to staff in hopes of getting a response before the meeting starts. Because the material for SUPs and rezonings is available well in advance and the agenda is set far in advance, it comes across as somewhat manipulative that staff wait until Thursday night to send materials to council members to review.
Cianciolo elaborated on voting in favor of Ephesus-Fordham, even though developers plan only high-end residential buildings that cost taxpayers money in services for the foreseeable future. He said no retail stores would be interested in the area until plenty of potential customers lived there. During discussions on the dais, the majority of council members denied that the apartments-first scenario would delay producing revenue.
And on his advisory board votes, Cianciolo opted for inexperienced candidates over seasoned professionals because he wants to add the voices of young people to advisory board discussions.
The implication is that Cianciolo wants to draw more free-spending young people to town, which might help the town fiscally more than creating space for residents on a budget.
I don't agree with Cianciolo's rationale, but I felt better hearing it. Council members need to share their thinking honestly behind their votes. Transparency would be a good first step to rebuilding trust.
— Nancy Oates