Recently, I listened to a couple of longtime friends reminisce about their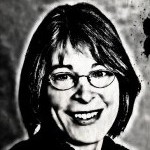 early days as first-graders at Glenwood Elementary School. Both of them entered first grade already knowing how to read. They were put into the Dick and Jane reading group. Average readers were sent to the Spot and Puff group. Those not yet able to read were assigned to the Little Baby Sally group. Sometimes when the teacher had her hands full, members of the Dick and Jane group led the Little Baby Sally group, tutoring them in phonics and helping them recognize words.
Such was the state of gifted education in Chapel Hill in the 1960s. Much has changed since then. The Gifted Program in Chapel Hill-Carrboro City Schools today seeks to identify children of high intellectual potential in kindergarten, then offers tiered enrichment programming for the gifted, the highly gifted and those so smart they are deemed to have "profound learning needs." (More than a decade ago, I read a letter to the editor in which a mother referred to her child as "severely gifted." I guess that's who the last category serves.)
CHCCS has a reputation for its stellar public schools, the high marks many of its students score on proficiency tests, and high graduation and college acceptance rates. And that, above all else, keeps families paying high prices for real estate in the school district despite high property and taxes. The average price for a single-family home in Chapel Hill is about $400,000 and comes with an annual property tax bill of about $7,000. That seems like a reasonable sacrifice to make when you consider that tuition in private schools in the area ranges from about $13,000 to $22,000. That's per child, per year.
So when the school system came into a budget crunch and the school board initially decided to make the cuts from the academically gifted program, parents took notice. Within weeks, the school board had recanted and decided not to make any cuts anywhere, but instead ask for full funding, even though it would mean a property tax increase of 3 cents per $100 of a property's assessed value.
I'm certainly not advocating for the school board to make cuts to any remedial programs for students who do not have the advantages that their high-IQ peers enjoy. But I can see why the board changed its mind on cutting from the academic top. If the reputation of city schools begins to slip, people are less willing to pay more for housing inside the district. Real estate prices begin to slip, and that means less property tax revenue coming in to pay for all of those extras that make Chapel Hill desirable – a luxury library, an art czar, a marble bench that no one sits on, and all those consultants who back town staff.
We need our gifted programs as much as we need remedial programs, though for very different reasons. See us jump to pay more taxes.
– Nancy Oates