We haven't had to think about what we want in a county sheriff for a long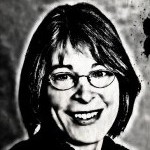 time – 32 years, to be exact, because that's how long Lindy Pendergrass has held that vaunted role. After eight terms in office, the 80-year-old is ready to retire.
Six men are campaigning for the position: Charles Blackwood, David Caldwell Jr., Andy Cagle, Larry Faucette, Buddy Parker and Keith Webster. All but Cagle have made a career in law enforcement. All are registered Democrats. The primary election on May 6 will be key to selecting the new sheriff, though likely only a first step.
To win the election on May 6, a candidate would have to receive 40 percent plus one additional vote. In a field of six well-qualified candidates of the same political party, it's unlikely that one candidate will dominate. If no candidate gets 40 percent-plus-one, the county will schedule a runoff on either July 15, if any of the federal races requires a runoff, or June 24 if not. The top two vote-getters in the runoff will appear on the November ballot. So those election signs may dot our roadsides for quite some time.
I asked each what sets him apart from the other candidates, what Orange County's biggest problem is, and how long each planned to stay in office. Here are their responses:
Blackwood was second-in-command at the Orange County Sheriff's Office when he retired in December 2012. After 32 years at the sheriff's office, he has experience in all aspects of day-to-day operations, having served, managed or supervised every division. He is most concerned about the illegal drug trade in the county that leads to residential and commercial break-ins and other property crime. He feels it's critical to examine ways to reduce the jail population and find alternatives to incarceration of the mentally ill. His focus is on getting elected, not on how long he'll serve. Now 54, he has plenty of good years left in him. http://www.blackwoodforsheriff.com
Caldwell's career has taken him from the Carrboro Police to the Army Military Police, followed by a stint training police in the Caribbean islands before he joined the Orange County Sheriff's Office in 1988. He left in 2008 to complete his criminal justice degree, and he has worked as an environmental justice organizer since. His involvement with diverse groups and his concern for community fairness drive him. If elected, he'll make promoting better understanding among various groups in the county a priority, including cultural training for officers so all citizens feel respected and included as part of the community. He'll stay in office until the job is done. http://www.davecaldwell4sheriff.com
Cagle, a business owner in the area for the past 15 years, has made a career in business management, with extensive experience in public relations as he managed his family's musical acts and booked their national appearances. He cites several pressing concerns in Orange County, including gangs, drugs, break-ins, home invasions and school violence. As for how long he'd serve, he said voters will tell him. http://cagleforsheriff.com
Faucette retired from the Orange County Sheriff's Office in 2009 as a captain. His commendations include twice being named Officer of the Year. Since retiring, he has served as a school resource officer, coached high school sports and volunteered with community nonprofits. He sees the role of sheriff as protecting and serving the community, not just arresting bad guys. He is committed to accountability, diversity and fairness. He would continue community programs such as LifeTrack, SALT, GREAT and DARE, and expand programs that guide young people to become responsible, successful adults. He would take a multipronged approach to law enforcement, not only identifying and apprehending offenders but also establishing a positive and supportive presence in the community. http://www.larryfaucetteforsheriff.com/about-1
Parker began his law enforcement career with the Orange County Sheriff's Office, but since 1995 has served with the Hillsborough Police Department, where he is a sergeant. As sheriff, he would lead from the field, not from behind a desk. His door would always be open to community residents, visitors, law enforcement officers, and staff from other agencies. He sees a need for Orange County to improve communication, collaboration and cooperation among agencies, citizens and schools, which would enhance the quality of life for everyone. Crime crosses city limits, and training and working closely with other communities and agencies would ensure a safe place to live, work and attend school. He would train and mentor deputies into leadership positions. He does not see himself serving for 30 years. http://www.voteparker4sheriff.com
Webster has law enforcement experience with the Orange County Sheriff's Office, the Hillsborough Police Department and now the Carrboro Police Department, where he is a lieutenant and received the Medal of Valor in 2008. At each agency, he has learned what works and what doesn't. He has firsthand knowledge of what a modern law enforcement agency needs, and he has insight into how to effectively implement needed reforms in the sheriff's office. He believes deputies need better formation and training, including in the use of technology, and clear, accessible avenues for advancement. He would like deputies to reflect the diversity of the county and be proud to be who they are. Now 45, he has the time and energy to be an active sheriff to see the changes through, perhaps two or three terms. http://keithwebsterforsheriff.com/home
– Nancy Oates