Ellie Kinnaird's voice was drowned out during her final years in the N.C. Senate by affluent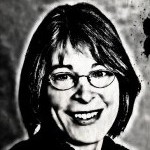 colleagues who, having reached a high level of creature comfort, put in place policies that closed off that path to others. After several years of advocating for laws that made life better for residents in all socio-economic classes, Kinnaird found herself in recent years ignored and outvoted by senators who served the interests mainly of those already well-off.
When Kinnaird addressed council members at a Town Council meeting last month, suggesting that Ephesus-Fordham be rezoned as office and retail only, she may have felt it was deja vu all over again. Not a single council member picked up on her excellent suggestion of a way to avoid digging a deeper debt pit for taxpayers to climb out of.
Council is considering rezoning the 190 acres of the Ephesus-Fordham area as a high-density commercial zone that will gift all developers with an expedited approval process and kick in $10 million in infrastructure improvements that developers often are asked to pay for. Apartment buildings are considered commercial development but, unlike office and retail establishments, cost the town more money in services than it will collect in tax revenue.
The impetus for the E-F rezoning was to ease the tax burden of residential property owners by bringing in more money from office and retail development. Unfortunately for taxpayers, the first projects likely to come out of the ground will be apartments, which will increase the tax burden for homeowners for at least the next decade until some of the office and retail space is built.
Kinnaird's recommendation offered a practical solution that would go a long way in reducing widespread community opposition. People in Chapel Hill need places to shop for everyday items. The town has no shortage of specialty shops, jewelry stores, art galleries and gourmet merchants, but no place to buy socks and underwear and other functional items that do not have to have cache.
Establishing an area with retail stores on the ground level and office space above would create a shopping destination that might lure back some department stores or other chain stores we frequent that we now have to go to another county to patronize. We might hate the area's seven-story buildings, but we would go there to shop.
If the town were to sever the DHIC project and Park Apartments from the Ephesus-Fordham zone, then designate the remaining areas as only office and retail, the zone would almost certainly be revenue positive. We wouldn't risk overwhelming our school system or the Public Works department. And town residents would have an alternative to spending our consumer dollars in another county.
Kinnaird knows what she's talking about. We would do well to listen. Ephesus-Fordham is back on the Town Council agenda for this Thursday, April 17.
— Nancy Oates