Driving home from Raleigh one spring night with my car windows rolled down, I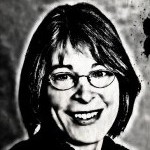 stopped at a traffic light. A car pulled up beside me, and the driver hollered out, "You must be going to Chapel Hill. I can tell by your bumper stickers."
Chapel Hill used to be known as an enclave for liberals: people who put time and energy into making society better for everyone. But the town's reputation seems to be shifting a bit. Whereas public displays of wealth used to be tolerated, now they seem to be aspired to.
The last discount department store in town will leave Chapel Hill in June. Roses, serving the community for more than 40 years, has been priced out of University Mall. Mall landlord Madison Marquette raised the rent on Roses' space last year, and Roses anteed up to stay put. But this year, the lease offered by Madison Marquette raised the rent even more and cut the space in half. That deal was not fiscally viable for the merchant that sold clothing and sundries at rock-bottom prices.
From an economic development view, the store's closing makes sense for the town. An art gallery, jewelry store, trendy restaurant or boutique will take over the space at the higher rent, and the town will collect extra sales tax revenue from the pricier goods sold. Residents on a budget will soon move out of town, if they haven't already, because the town is redeveloping all of its affordable housing out of existence. It makes no sense for budget-minded expats to commute into town to shop at a discount store when there are so many low-cost shopping options over the county lines east, west and south of us.
But as the town moves resolutely toward a moneyed, exclusive community, I feel increasingly uncomfortable. Not because of whether I, personally, can afford to live here, but because I've never aspired to live somewhere that prides itself on being a place that only the wealthy can afford. Just as I'm somewhat repulsed by wearing someone else's name or logo on my clothing and personal property, I feel a similar yuck factor at living in a place that brands itself as a sort of Governors Club without the gatehouse.
The more money I acquire, the more choices I have of where to live. Can my money buy a place where I feel at home with my bumper stickers?
– Nancy Oates