Chapel Hill needs a Stuyvesant Town, a large-scale complex of safe,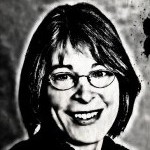 well-built, no-frills apartments with rents affordable to your average working stiff.
For some years during my New York days I lived in Stuy Town, an 11,000-unit complex built on 80 acres of what used to house leaky gas storage tanks and businesses and apartments that would put up with the unpleasant conditions. Met Life bought the land and built Stuy Town and Peter Cooper Village (where the apartments were larger and had higher rents) in 1947, giving preference to veterans, Met Life employees and government workers. Met Life enjoyed a tax abatement in exchange for making the units rent-stabilized, allowing the rents to rise only a certain percentage instead of fluctuating at market rates.
In 2006, Met Life got an offer it couldn't refuse and sold the complex to a consortium for $5.4 billion. The consortium raised rents to market rate, in some instances in mid-lease. The real estate market crashed a few years later, and the consortium couldn't make its payments so turned Stuy Town and PCV over to a creditor. Then it came to light that the consortium had been enjoying the tax abatement while charging market-rate rents. The tenants sued. The case went to the Supreme Court, and the tenants won, though they are still waiting for their money.
Chapel Hill doesn't need the lawsuits spawned by real estate investors' greed, but the town could use a reasonable public-private partnership to create workforce housing. My understanding is that North Carolina law would prevent a property tax abatement in exchange for below market-rate rents. (If anyone knows for sure, please chime in.) But the town could explore public-private partnerships that give something to both sides.
For instance, the town could work with UNC, the town's largest employer, to grant expedited approval for workforce rentals on campus that give priority to university and hospital employees. Some of the four-bedroom suite dormitories could be converted fairly cost-effectively to buildings of two-bedroom apartments. Convert one bedroom to a kitchen and designate another as a living room by enlarging the doorway into the central hall and creating a doorway between the kitchen and living room, and you've got a modest two-bedroom apartment. Put a laundry room with coin-operated washers and dryers in the basement and install a bike rack out front, and tenants are minutes from work.
Or sell some town-owned land to UNC, with the understanding that the university build workforce rentals on it for employees. Too late now, but the town could have held firm on negotiating with 123 West Franklin that 10 percent of those apartments be for junior faculty and support staff.
Town Council recently approved designating a town planning department staff member as the affordable housing point-person. Let's hope the person who fills that position is creative, open to ideas and understands the term "win-win."
– Nancy Oates