At the Feb. 24 Town Council meeting, a community member asked council members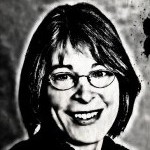 to pass a resolution urging Gov. Pat McCrory and the General Assembly to accept the opportunity to expand Medicaid, an option made available by the Affordable Care Act. The cost would be paid for by federal taxpayers, 100% for the first three years, phasing down to 90% by 2020.
This resolution was a no-brainer. As federal taxpayers, we're paying for the benefits of Obamacare for the rest of the country. Why should those of us who live in North Carolina deny ourselves health-care coverage for those least able to afford it? Instead, McCrory and the state Legislature expect state taxpayers to pick up that cost, at the same time we're turning down money from federal taxpayers across the country.
Because health care is a right – state hospitals can't refuse to treat anyone, even if the patient has no money to pay the bill – and because without Medicaid, the poor are denied the well-care doctor's check-ups and preventive measures that lower health-care costs, North Carolina taxpayers have to pay more – some $65 million over 10 years – by refusing to accept the Medicaid expansion.
So why would our state leaders do something clearly not in our best interests? Maria Palmer provided a clue as she relayed a conversation she had with someone on the front lines of the health-care industry who said, in effect, if you have a chronic illness, you're better off moving out of state.
The light bulb clicked on for me then. All those draconian new bills the General Assembly has passed and McCrory has signed into law – foregoing the benefits of Obamacare; cutting unemployment and making us ineligible for maximum federal money; getting rid of the medical expense tax deduction, which primarily will hurt the elderly; slicing funding for public education – they are motivators to get the unwanted out of the state to make room for a Masters of the Universe class. If you are sick, old, out of work or can't afford private schools, McCrory and the General Assembly don't want you here.
What McCrory and his legislative posse fail to understand is that those laws also will discourage better-paying businesses and corporations from moving in. While our state-level politicians busily work to re-create the 1950s, the rest of the country is moving forward. Healthy businesses that want to grow won't come to North Carolina because they wouldn't be able to convince their employees to relocate to a narrow-minded state that truncates their opportunities. And we'll have a harder time protecting our Chapel Hill bubble because the Legislature is watching to make sure that local municipalities don't enact any ordinances contrary to state law.
Council adopted the resolution. A healthy economy includes a community in good health.
– Nancy Oates