Sometimes when I feel overwhelmed by deadlines, I'll make a list of all I have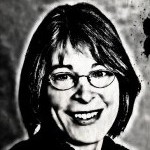 to do, then slip in something that's so easy to do it's almost a given. "Wash hair," I might write, or "check email." I do that first, then I can feel like I've accomplished something, and I've managed to procrastinate on the hard stuff, using a "legitimate" reason.
Maybe that's the frame of mind Orange County Commissioners were in at their Feb. 18 meeting when they approved a Commemorative Plaque Policy, a decision that was several months in the making. The board wrestled with such weighty issues as which buildings and projects were worthy of plaque-hood, and cost, characteristics and language for the markers. Ultimately, commissioners decided that buildings and renovation projects costing more than $1 million deserved a 2-foot-by-2-foot square bronze plaque that would include the names of all sitting commissioners at the time, the county manager, and the designer and contractor. The plaques would cost about $1,300 to $1,500 apiece.
Never mind that we closed the county landfill almost a year ago, and we still don't have a plan for what to do with our trash, nor do we know how we'll pay for recycling pickup. Commissioners have yet to schedule a town hall meeting to bring the community into the solid waste discussion.
We can see the writing on the wall with cuts to Medicaid (which reduces the number of school social workers, among other cutbacks) and teacher pay, but what have commissioners done to plan for the fallout when the impact of those cuts hits home? As teachers begin to leave the profession and we can't attract new ones because of the lack of respect our state government has for teachers, how will we handle the shortage? Year-round schools have been known to mitigate overcrowding, though it could have a disruptive effect on family life. We need to begin that discussion.
Commissioners are planning to put a $100 million bond referendum on the November ballot to cover the cost of building a jail, schools and county offices. County staff have not laid out a facilities plan, though Commissioner Alice Gordon has been asking for one for a year. But commissioners did approve a new meeting room for themselves, which would cost $1.5 million, making it eligible for a plaque.
With 65 percent of our taxes going to the county, we need to feel confident that our county commissioners are paying attention to the most efficient use of our money. We need them to collaborate with municipal governments to avoid duplicating services. We need them to prioritize, deciding what buildings we need before approving plaques for them. And we need them to let us know what they're doing and why.
Come to think of it, "prioritize," "collaborate," "be transparent" might make a good list.
– Nancy Oates