A concept plan for a dense subdivision on the agenda at last week's council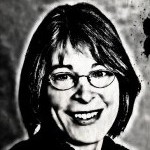 meeting drew not a single resident to protest. Maybe this developer knew to schedule his presentation at the exact same time as a UNC men's basketball game, or maybe this developer offered something that many of us have been waiting years for.
Epcon Communities has proposed Courtyards of Homestead, 64 single-family one-level homes laid out cheek-to-cheek on 18 acres along Homestead Road, across the railroad tracks from Homestead Village. Each home would have a private courtyard instead of a yard to maintain. The homes are geared toward empty-nesters, age 55 and older, who want to downsize without feeling downwardly mobile. Because of the one-level floor plans, residents could age in place. The houses would range in size from 1,500 to 2,600 square feet, with two or three bedrooms and a two-car garage. When the developers mentioned the price point of $275,000 to $400,000, even our youthful mayor seemed interested.
No housing option like this exists in Chapel Hill. If you want to age in place in a modest-sized one-level home with no yard, you have to move out of town and probably out of Orange County.
The developers, based in Ohio with almost 30 years' experience creating these senior-living communities, seem sincere in targeting aging baby boomers, but they may have underestimated the pent-up demand for detached homes of this size, location and price. Young professionals and families will see the attraction, and while such demographic diversity might add to the appeal of the neighborhood, young families likely will have school-age children. If they snap up the homes, that will have ramifications for our school system, which is already nearly at capacity.
Council members brainstormed a few ideas for making the subdivision less appealing to young families, then turned the problem back over to the developers to solve. Scrapping plans for an outdoor pool would be a good-faith gesture. I know my bikini days are never coming back, and the aquatic center is within walking distance for those of us who go to the pool to do laps, not to loll. That would free up space for a bus turnaround, which might lure bus service out that far along Homestead.
Former council member Laurin Easthom suggested in her blog (laurineasthom.com) that the developers commit to the Housing for Older Persons Act of 1995, which gives them tax credits if 80 percent of the homes have a resident 55 years or older living there. The savings could be put toward the 15 percent of units that need to be affordable housing. Maria Palmer suggested the affordable units could be stacked like condos to save money.
If should council approve this project, I predict a sort of Krzyzewskiville of seniors popping up in front of Epcon's sales office. If council decides it's in the town's best interest to not restrict the subdivision to empty-nesters, baby-boomers who want first dibs on these homes will have to learn to box out. And we just might see our mayor in line, too.
– Nancy Oates