"Work from home," Gov. Pat McCrory told North Carolinians, in a well-meaning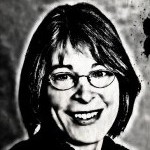 entreaty to keep people from traveling on icy roads last week. And the governor and I did work from home, and maybe you did, too.
But what about the people who work at grocery stores or fast-food places or who rely on tips from delivering pizzas? How about the housecleaners, security guards, tradesmen, sales clerks and bank tellers? Teachers will have to make up their days off. Did the postal carriers and local government workers get paid that day, or will they have to take comp time or lose a vacation day?
As someone who spent two hours on the road trying to make what is normally a 15-minute drive home from New Hope Commons, where I'd been trying to finish up errands before the snow hit (in my defense, the storm was not supposed to arrive until 2 p.m. that day), I understand the wisdom of just staying put. But did he have to rub so many noses in the fact that his cozy snow days don't come with the price that many people pay when they can't get into work and therefore don't get paid.
If McCrory had said, "Stay home. Whatever you have to do is not worth risking your life or someone else's," it would have shown a compassion and understanding that not everyone among his constituency is a white-collar worker who can afford to go a day without pay. His assumption that surely no one lives that close to the edge explains why he has pressed for some of the policy changes he has, and why he is more concerned with puppy mills than children who don't have adequate food, health care or educational opportunities.
Those untested assumptions get us in trouble every time. Town Council members might learn from McCrory's mistake. Assuming that residents want only independently owned businesses and no chain stores, except wherever Roger Perry fancies a Target. Assuming that if there's no place to park, everyone will take the bus. Assuming that homeowners have endless resources and magnanimity when it comes to property taxes. Assuming that we all share the goal of making Chapel Hill a happening place for students, that we only tolerate families with school-age children because they are willing to pay high prices for our real estate, and that we don't want any more old people in town than can fit at Carol Woods. Assuming that ignoring citizen input will make it go away.
How accurate are those assumptions? How do they guide our policies and growth?
– Nancy Oates