Some town leaders have had it with this hick town and want to take Chapel Hill to the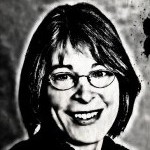 next level of cityhood. Town Council approved the redevelopment of Central West. Obey Creek is on track to sail through intact as the developer wants it. And council is poised to allow developers carte blanche in the ever-expanding territory of the Ephesus/Fordham redevelopment.
The rationale for growth always has been snowshoeing the tax base: If you distribute over a larger area the weight of the tax burden the town needs to pay its bills, you're less likely to sink. But if expanding the tax base results in higher expenses, increased growth defeats the purpose.
Town staff have not done a study to find that tipping point of how much growth is too much. At least they haven't made that information public. Devoting time and resources to come up with the sweet spot of density that will pay for itself would be important information to have as the council members prepare to make decisions on the extent of redevelopment that's in the town's best interest, both fiscally and from a quality of life perspective.
The town's website lists all of the development and redevelopment projects in the pipeline. Adding up all those that have been approved already (and some are under construction as I write this), Chapel Hill will soon add 3,274 new residential units. Another 2,941 are under review, in the concept plan phase or planned but on hold. A total of 6,215 new units, and that does not include Central West.
Former Planning Board chair Del Snow compiled the numbers for an upcoming Planning Board meeting. The list also notes more than 2 million square feet of retail planned, though at a recent presentation to the Chapel Hill Board of Realtors, the town's economic development officer, Dwight Bassett, predicted a demand for retail space of only half that by the year 2020, with another million square feet of demand for office space.
To succeed, a store needs about $250 in sales per square foot on average. That means shoppers will need to spend about a half billion dollars a year (yes, that's billion, with a B). That seems like a lot of shopping to me, though with a new movie theater charging $16 a seat, maybe Chapel Hillians are up to the task.
The chart also shows more than 2 million square feet of office space planned. With an absorption rate of 70,000 square feet per year, that's a 30-year supply. Again, this does not include any expected development in Central West, nor does it reflect current vacant space.
Some town leaders may adhere to the "if we build it, they will come" philosophy. And to avoid Chapel Hill becoming a ghost city like those in China, I hope they're right. I also hope someone on staff has calculated what it will cost taxpayers in infrastructure and services. Let's make sure we know how much it will cost us to grow.
– Nancy Oates