Orange County's annual budget for 2014 is around $220 million. Chapel Hill's is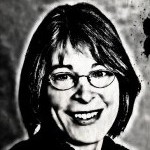 about $95 million. Owasa's is another $43.5 million. Add those up – $358.5 million, even without Carrboro and Hillsborough – and divide by 365 (the number of days in a year), and you come up with the startling fact that our local governments are spending nearly $1 million a day.
Our local elected leaders have the authority to decide what that money gets spent on. But we, as taxpayers, provide the funds. Like bankers asked to approve and underwrite a loan, taxpayers should understand how our governments are spending our money and why. So we need at least one elected official on each government decision-making board who really understands numbers.
That's why I'm so tickled to learn that Bonnie Hauser has announced her candidacy for Orange County commissioner. Bonnie has an MBA and was a partner in one of the top consulting firms in the world. She also has spent the past decade helping a variety of community organizations in the county enhance their success – and she has done it without pay.
Matt Czajkowski provides financial insight to Town Council. A CFO with an MBA, he knows the questions to ask when town staff strew about terms like "synthetic TIF" and "two-thirds bonds" and "debt capacity." When handed a 324-page budget proposal (as Chapel Hill's was for 2013-14), he knows what pages to scrutinize and which to fan through.
Hauser, at PricewaterhouseCoopers, specialized in cost restructuring, working with organizations to simplify their operations. To do that, she had to learn the business and its customers, values and goals. She had to ask hard questions and work with decision-makers to overcome obstacles and find solutions, which often involved a culture change.
Upon retiring early to Orange County 10 years ago, Hauser has committed herself to working for the betterment of the community. She cut her teeth on UNC's airport and learned her way around our governments on Rogers Road, OWASA logging and a host of other complex and contentious issues. When fresh ideas get caught in stale rhetoric, she has had the patience to work through differences. And she loves data.
She proved her mettle recently when the county Emergency Management Services proposed spending millions to build a dozen EMS substations to improve response times to emergencies. Hauser brought commissioners and fire chiefs together to talk about the problem. Even the School of Government weighed in. The work group scrapped the building plans in favor of investing in technology and communications, and moved ambulances out of parking lots and into fire stations throughout the county. It sounds simple, but it was profound, because our towns and county rarely share anything.
The filing period for county commissioner begins Feb. 10 and closes at noon on Feb. 28. Commissioners will be elected in the May 6 primary. Hauser is running against Barry Jacobs for the At-Large seat. Mia Burroughs is running for the District 1 seat; Mark Marcopolis is running in District 2.
– Nancy Oates