What a ride 2013 turned out to be. Yet despite the ups and downs, we moved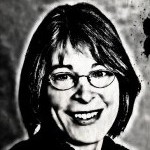 forward.
We began the year with Town Council members choosing Sally Greene over 10 other well-qualified and diverse candidates to fill the seat Penny Rich vacated a couple months before. In the November election this year, Greene was elected by vox populi, along with incumbent Ed Harrison and two new faces – George Cianciolo and Maria Palmer – after Lauren Easthom and Gene Pease declined to re-up.
In February, 123 West Franklin redevelopment of University Square won approval and brokered itself a bargain in payment-in-lieu for affordable housing. Originally, developer Cousins Properties offered a $60,000 payment-in-lieu for its mixed-use project expected to cost $80 million to $100 million to build. Many on council thought that figure was ridiculously low, and when then-Chancellor Holden Thorp suggested $250,000, Mayor Mark Kleinschmidt jumped at it. Jim Ward, who had been thinking $1 million, was not pleased, but still voted for the deal. The next morning, commercial tenants began scouting out other places in town to move to; the owners of Butternut Squash have filed a lawsuit, alleging that they had been promised the opportunity to return after the redevelopment, but the developers reneged after the café owners had turned down at least one offer to sell.
Council approved the 194-unit, 600-bed Bicycle Apartments in the Franklin-Rosemary Historic District at the end of February. Immediately the developers parked the Bicycle and changed its name to The Lux at Central Park, marketing the complex as an upscale party venue for students.
In March, homeowners in the Extraterritorial Jurisdiction bought their way into Chapel Hill's fire district to reduce their homeowner's insurance premiums, having rejected the opportunity to be annexed into the town proper. That same month, council voted to charge for parking in park-and-ride lots.
In April, the renovated library reopened. Downtown, condo owners began moving into 140 West.
The skies opened up the last day of June and flooded out many low-income neighborhoods, and Town Hall along with them. The Mayor's Task Force on Affordable Housing buckled down to work seriously. During renovations later in the fall, town staff proposed an upgrade to Town Hall facilities that would make life easier for developers to get their building permits.
Council ended the year with a flurry of votes: reconfiguring and slimming down its advisory boards; agreeing to sell more than $2 million of cemetery land to Raleigh affordable housing developer DHIC for $100 in return for building affordable rental apartments; and approving a plan for Central West that incorporates almost everything the Steering Committee asked for.
With the decks more or less cleared, we have much to look forward to in 2014, beginning with whether or when to approve a development agreement for Obey Creek and the unfolding of the Ephesus-Fordham small area plan.
Happy New Year!
– Nancy Oates