I never got around to putting up our Christmas lights this year, save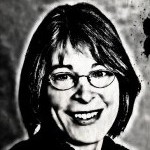 for a lighted tree that opens like an umbrella. You know the kind – the Who's in Whoville have them. This year I had time to either decorate the house or shop for presents, and I believe my family will appreciate that I gave the latter higher priority. But I know I'm not the only one who thrills at discovering a new lights display or treks to see traditional favorites. So I'm left with a niggling feeling of not having done my part.
Fortunately, many of my neighbors picked up my slack, so the first stop of our annual holiday lights tour was my own neighborhood, Old Forest Creek, off Piney Mountain Road. The entrance to the neighborhood is the best – a tiered extravaganza that makes the challenging terrain of some of our steep yards worth it this time of year. Continue around the circle, and peek into some of the cul-de-sacs, and you'll be rewarded with blinking, flashing, multicolored and classic white lights. When it comes to seasonal decorating, our neighborhood expresses a wide range of tastes and styles.
Next, we cruised through the neighborhoods of council members who live in the north end of town and observed that they, too, relied on their neighbors for festivity. Jim Ward's Ironwoods neighborhood boasts a particularly lively display on Ironwoods Drive near Bolton Place. Maria Palmer's North Forest Hills neighborhood had precious few lights, though the drive along Piney Mountain Road to get there offers some splashes of color.
George Cianciolo's Sweeten Creek neighborhood took the prize. A house at the corner of Sweeten Creek and Amesbury could pose for a calendar with its classic white lights and Moravian star. Several homes in the neighborhood echo the white lights theme: two at the end of the Toynbee and Landing cul-de-sacs are iced in white lights, and a house on the corner of Silver Glade and Silver Creek drips with white icicles. A home on Silver Creek near Palmyra must belong to a fly-fisherman, judging from the ice-blue lights strung all the way through the branches of a very tall tree.
Traveling along Sweeten Creek toward Sunrise Road, we slowed to take in the colors in the 3800 block. And just before reaching Sunrise, we stopped at my favorite, a tree exploding in ruby-red lights. I look forward to it every year and appreciate all Chapel Hillians who make the effort to give the rest of us such rich gifts this time of year.
Happy holidays to all.
– Nancy Oates