UNC student Kylee Wooten has the proper mindset to succeed as a first-year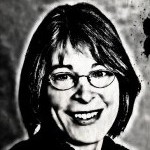 associate in a big-city law firm: a willing slave mentality that all but welcomes abuse. I gleaned this from an essay she wrote pleading for the town to raise the occupancy cap on the number of unrelated people who can live together in a house. Limiting the number of tenants to four per household, as town ordinance does, poses a hardship on students she says.
"If the price of rent cannot fall," she writes, "then the maximum occupancy should rise."
But the price of rent can fall, and the town enforcing its ordinance ultimately puts pressure on landlords to lower rents.
Some Town Council members – Donna Bell and George Cianciolo, among them – believe that building more apartment complexes will lower rents. But I challenge you to find a desirable city where that philosophy works. Sally Greene understands that "it's more complicated than that," as she replied to Cianciolo after he'd posited his theory at a candidates forum last fall.
Taxes and development costs factor in. But the single most important factor in determining price is the depth and breadth of the pool of tenants willing to pay high rents. Shrink that pool, and rents will decrease as well.
Landlords claim that students will pay about $800 per bedroom, and that's how they set the rent on their properties. Students approach the transaction by looking at the price of the rental unit and calculating how many roommates they need to squeeze in to make the rent affordable.
Recently the town has stepped up enforcement of its no-more-than-four ordinance, fining landlords $100 per day per infraction, plus another $500 per day per violation of each state law that kicks in when more than five unrelated tenants share a unit. And the town is making property owners tear down makeshift walls that subdivide rooms into a greater number of private sleeping spaces.
The town's motivation is to protect students' safety, said police attorney Matt Sullivan, the interim executive director of planning and sustainability during the current reorganization of the town's Planning and Inspections departments. Many of the overstuffed houses don't have enough smoke alarms, exit lighting or sufficient egress from illegal bedrooms, which could spell tragedy if a fire breaks out. The crackdown also protects neighborhoods from excessive trash, cars and loud parties that create a public nuisance.
A side effect of enforcing tenant limits is market pressure to lower rents. A landlord renting a four-bedroom house for $3,200 a month ($800 a bedroom) used to be able to fill it with eight students willing to pay $400 each. But as landlord and tenants realize that the four-tenant maximum will be enforced, landlords will have to compete for the smaller number of students willing to pay $800 apiece. Rather than let their properties stay empty while waiting for a tenant with deep pockets, landlords will lower rents, unhappily, of course, but some money is better than none, in the long run.
As I follow my daughter's search for off-campus housing, I've been taken aback by the pervasiveness of landlords taking advantage of students. I appreciate the town's enforcement efforts to discourage untenable living condition and to promote affordable rentals.
– Nancy Oates