More than a thousand students waited outside the Dean Dome in a cold,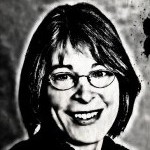 steady rain for hours Saturday afternoon for a chance to watch the UNC-Kentucky men's basketball game. But their sacrifice was for naught due to a new practice called "randomization" that the Dean Dome ticket office put into play recently. The intent is to discourage students from camping out overnight to get tickets to popular games – no Krzyzewskiville antics to distract students from exams at Carolina. The unintended consequence was to alienate a devoted fan base, not to mention give young people a painful dose of the unfairness of life.
Here's how the ticket office's randomization works: The office announces a time before the game when one of its representatives will draw a number; fans wanting a spot in the free (well, prepaid by student activity fees) student section have to be in line before that time, and everyone is given a numbered wristband. Once the random number is drawn, everyone with a lower number has to go to the end of the line.
On Saturday, hundreds of students stood shivering in the rain by 2 p.m. for the randomization that was to take place at 2:30. Instead, the number – 468 – wasn't draw until 3:45, at which time the first 467 students had to go to the end of the line. They continued waiting in the rain, which was pounding at times, for the gates to open. None of the first 467 fans got in, because all the spots had been filled by students who had not waited in line as long.
The students weren't big donors – they weren't donors at all, given that what they paid for the chance to see the game was mandatory, part of their tuition bill. While they waited in line outside the 27-year-old building that people with plenty of money want to tear down to replace with an arena that has room for luxury boxes for the really big-money guys, students learned the lesson that if they were inclined to pursue a career passion that would not pay truckloads of money, they would spend the rest of their lives at the back of some line or other, taking their chances on whether their effort would pay off.
That's a lesson most of us would prefer our children not have to learn – or the citizens of our town, for that matter. With town advisory boards, CH2020, steering committees, task forces and, most recently, the Obey Creek Compass Committee, we want citizens to donate their time, creativity and strongest brainpower to shape our town to be the best it can be. We don't want Town Council or town staff to dismiss that effort and intellect and send it to the back of the line, perhaps never even let it inside.
Obey Creek Compass Committee meets for the last time tonight, 6:30 p.m. at the library, to finalize its recommendations. Let's hope council gets to hear them and staff gives them full consideration.
– Nancy Oates