The Holiday Parade marches down Franklin Street this Saturday, starting at 10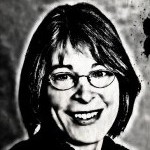 a.m. in front of the post office. Here's a list of businesses along the parade route that are new in the past year, and some that have closed:
Top This! opened in the former Jack Sprat Café spot. Insomnia Cookies opened where Clothes Hound had been. A Waffle House opened where YoFrutt used to be.
Tomato Jake's left after less than a year in the space that had been Franklin Street Pizza & Pasta for years. Korchipi, a Korean fusion restaurant, took over the spot and within a few months was bought out by another Korean restaurateur, who changed the name to Chopsticks & More.
Pepper's Pizza closed after 26 years. Owner Pepper Harvey said shorter lunch breaks on campus and new dining options offered by Aramark on campus ate into his business.
Carolina Pride closed. CVS Drugstore opened in the former Bank of America space.
Businesses began fleeing University Square once the Town Council approved the redevelopment of the lot to be known as 123 West Franklin. Glee Kids, William Travis Jewelry, Cynthia's Tailor Shop and Chapel Hill Barber Shop all scouted out places at University Mall. Franklin Street Yoga moved to The Courtyard. The Eye Care Center moved across the street to 140 West. Ken's Quickie Mart and Butternut Squash Café closed, as did 35 Chinese restaurant. Time Out got its lease extended until February. The fate of Peacock Alley, Fine Feathers and Kidzu Children's Museum is up in the air.
140 West opened and began booking retail tenants. Lime Fresh Mexican Grill and Gigi's Cupcakes were the first to open.
Tom Cat's II massage parlor closed. Next door, Trilussa la Trattoria closed, too (we don't believe there was a connection), and Mozzarella took over the tiny dining space.
Mellow Mushroom opened, with a new outdoor wall mural by Michael Brown, particularly satisfying given that Lantern owner Andrea Reusing painted over a Michael Brown mural on the side of her restaurant across the street, turning it into a solid black wall when she expanded into the space next door. Black fit better with the new décor, she said.
Kildaire's Irish Pub closed and was succeeded by Fitzgerald's Irish Pub.
Kipos Greek Taverna and Kalamaki Greek Street Food, the two latest George Bakatsias eateries, opened in The Courtyard.
The Chocolate Door closed; Al's Burger Shack moved into the space.
Hampton Inn & Suites opened in Carrboro and welcomed its first retail tenant in ground-floor storefront space: Cameron Gallery, formerly of U Mall. Nice Price Books closed. A 500-space parking deck opened. Fireplace Editions moved to Chapel Hill, off Eubanks Road.
Plan to shop your way along the route. Local merchants appreciate your business.
– Nancy Oates