Compromise, a concept not usually synonymous with Town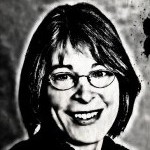 Council, ruled the day during the approval of a plan for Central West. Council members did so many things right during last Tuesday's meeting that it's hard to know where to begin.
Town staff set the stage by reconfiguring the room to allow increased occupancy of 130; unfortunately the bleak weather and perhaps a defeatist attitude kept some community members away. And council members raised the 2-minute time limit per community member comment to 3 minutes, though most commenters already had only a 2-minute speech prepared. Dr. Arthur Finn voiced concerns that council members had already made up their minds about a plan for Central West well before the meeting began and were only humoring people as they had in previous development issues in which council discussion didn't reflect that community comment had been absorbed.
Perhaps that pricked the conscience of council members, or information revealed in the Central West Steering Committee report did. In any case, what followed was the most fulsome discussion by council members I've seen in a long time.
And it ended in council approving a compromise version of a plan for Central West redevelopment that melded the steering committee recommendation with key points of the alternative plan proposed by community members.
Gene Pease, at his last public hearing before his term ends, was taken aback that the Central West redevelopment would be revenue neutral. The whole point of redevelopment was to bring in more tax revenue to relieve the pressure on residential property taxpayers. To ask town residents to make quality-of-life sacrifices without benefit of property tax relief missed the point, he said in so many words. Jim Ward agreed, going so far as to say that council wouldn't be interested in reviewing any redevelopment plans that weren't revenue positive.
Many on council expressed concern about deleterious effects of increased traffic, stormwater damage and stress on the schools without any revenue benefit. Ed Harrison suggested incorporating the Planning Board's recommendations into the steering committee plan, thereby requiring studies for traffic and stormwater runoff, preserving the tree canopy requirements and providing a justification for redevelopment. And that's what council approved, unanimously.
What really did my heart good was the quality of the discussion. There were at times strong disagreement among council members, but I didn't hear a single snide remark, derisive snort or dismissive interruption. Newly elected council members Maria Palmer and George Cianciolo were in the audience. I hope they took notice.
– Nancy Oates