What are you thankful for this Thanksgiving? For being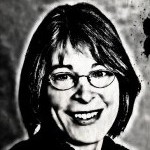 able turn on your faucet and drink a glass of clean water that doesn't taste funky and leave you worried about what sorts of toxins or carcinogens it contains? For never having to budget for pumping out the septic tank and remediation efforts when it fails?
If so, you don't live in the Rogers Road neighborhood.
Those who live along Rogers Road have been waiting 40 years for the chance to be thankful for what those who live within town limits take for granted. For 40 years, Chapel Hill has promised to make it up to Rogers Road homeowners for siting the Orange County landfill right next door to them. For 41 years, they've put up with the odors and the contaminated wells, believing that the town will be true to its word.
Those of us who pay Chapel Hill taxes should be ashamed of ourselves for, year after year, letting our moral obligation slide. We talk a good game – last June, a task force came up with some recommendations and Town Council narrowed its funding options – but after last Thursday's Council of Governments meeting, the decision-making deteriorated into squabbling and accusations between Chapel Hill and Carrboro. Hillsborough town officials left before the discussion began.
The task force recommended two options, both of which would cost $5.8 million and serve 86 homes; one plan would do the work all at once, and the other would do it in two phases. Both would require extending the town's extraterritorial jurisdiction (ETJ) to include Rogers Road so that the town could legally use taxpayer money to contribute its share. A 1972 landfill agreement laid out that Chapel Hill and Carrboro each pay 43% of the costs and the county pay the remaining 14%.
A third option would be to create a separate water and sewer district that would serve other Carrboro and north Chapel Hill areas, which would cost $17.6 million, paid for by each town and the county covering the costs within its respective jurisdiction.
In October, the town held a public hearing about extending the ETJ, which would clear the way for the town to pay its portion of the sewer system. The matter comes back before council on Jan. 14, 2014.
Even if the ETJ is extended and both towns and the county agree on a plan and who pays for what, we as a town have made no provisions for where we're going to come up with the money. Ironically, Town Council tonight will vote on whether to donate more than $2 million worth of town land to a developer who aims to build affordable apartments, and whether to draw nearly $1 million from the general fund (the town's savings account) to spruce up Town Hall, in part to make it more convenient for developers.
Not that either of those latter two projects isn't worthy. But that the town moved with such alacrity on them while Rogers Road residents were once again pushed to the back of the line reveals our glaringly misplaced priorities.
– Nancy Oates