You're more likely to behave yourself if you live next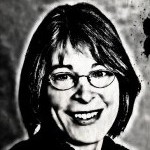 door to your landlord. Jay Patel of, well, a few different business partnerships, but known by Chapel Hillians as the owner of the Franklin Hotel, apparently ascribes to that theory. At tonight's Town Council meeting, he will present a concept review of Franklin Student Housing, an apartment complex to be built on the parking lots behind the Franklin Hotel and where The Chapel Hill Herald office used to be.
Patel's proposal is to construct a 6-story building for 55 apartments (177 bedrooms), and 121 parking spaces contained in two underground levels. His target market is students, and the only neighbors to the project are Patel's hotel and other students. The project abuts the Cameron-McCauley Historic District, and those particular houses on Mallette Street are rented by students. If the students in his apartments get out of hand, the only neighbors likely to complain would be guests in Patel's hotel. I would expect Patel to be run a tight ship with his tenants.
Downtown needs more residents. Because Patel has already invested in the property next door, this particular project seems a good risk. What seems odd is his description of his apartments as affordable.
Two terms that get council members all dewy-eyed are "coffee shop" and "affordable," and developers have learned to push both terms in appearing before council for approval.
Council uses Housing & Urban Development calculations to determine affordability: A tenant should pay no more than 30% of the Area Median Income for housing. Chapel Hill's AMI is quite high ($58,860 for a single person in 2011) compared to nearby towns. Town Council looks at affordability levels of 80% and 65% AMI. Monthly rent for a single person would be $950 at the 80% AMI level and $772 at the 65% level.
But – loophole alert – that is household size, not apartment size. Technically, a landlord charging rent by the bedroom, which is the norm for student rentals, could charge $3,800 a month for a four-bedroom apartment and still qualify as affordable at the 80% AMI level because each single student is charged no more than $950 a month.
Patel has asked for a density bonus because he plans to price rents to make them affordable according to HUD standards. He hasn't specified what size units he will designate as affordable.
But – buzzkill alert – state law prohibits a landowner from "buying" favorable zoning in exchange for providing rent restrictions, which is what a density bonus is. For council to allow a density bonus for a promise of lower rents is to leave the town open to lawsuits.
Patel is not pulling a bait-and-switch, which is what some of us felt the Bicycle-turned-Lux developers did. He is being straightforward about his plans. These will be student rentals; the market rate for student rentals downtown is about $850 a month per bedroom. Patel is simply taking advantage of council expectations that have never been precisely committed to paper.
We've got two lawyers on council in addition to a town attorney. They should get together and figure out language that closes the loopholes.
– Nancy Oates