In 2011, any candidate that broke 4,000 votes got a seat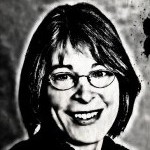 on Town Council. This year, it may take even fewer. Even though we are a town of about 50,000 people.
As in 2011, nine candidates are battling, albeit quietly, for four seats on council. This year I've heard some voters talk about writing in candidates, something I haven't heard in previous elections. Presuming the same 7,500 or so voters turn out, as they did in 2011 (though early voting turnout fell to a record low this year), and each voter marks four candidates (though there is no rule that you have to exercise all four choices), the percentage of voters voting off grid, as it were, leaves fewer votes available to distribute among the candidates whose names are printed on the ballot.
To my knowledge, a write-in candidate has never won in Chapel Hill, and I don't expect any surprise ending this year. Traditionally, incumbents have an advantage – they're known quantities – but they can't take their seats for granted. In 2007, Matt Czajkowski bested incumbent Cam Hill, and as a town we have benefited greatly from Czajkowski's trenchant insights, pointed questions and dogged perseverance in getting his points across.
I don't blame the low turnout for early voting on voter apathy. Far from it. The massive redevelopment that Chapel Hill looks forward to will affect not only how much we pay in taxes but our quality of life. I perceive more voters taking their ballot choices seriously, and they're taking time to consider their options carefully. At the forums, every candidate sounds good, yet voters want to know how a candidate will act once in office.
A good way to get a fuller picture of what a candidate thinks is to go to forums presented to different target audiences – Friends of Downtown, Central West and Carol Woods, for instance – because human nature is to play to the crowd. A candidate's consistent stand on an issue across demographics indicates the candidate's true beliefs. But this year, it seems the forums have been very poorly publicized. The only people who know about a forum are the candidates and others specifically invited.
I hope for a good turnout on Election Day, because if we can't rally ourselves to make our voice heard at the polls, I fear cynicism will have won: Voters believe the fix is in, their considered input doesn't matter, council members will vote the way they always have, and the town can look forward only to more of the same.
Polls are open Tuesday, Nov. 5, from 6:30 a.m. to 7:30 p.m. Prove your voice matters.
– Nancy Oates